EPIC Insurance Broker Patrick McGrade Recognized as a 2023 Employee Benefits Power Broker
Patrick McGrade, Managing Principal, EPIC Insurance Brokers
Patrick McGrade credits his background at a small agency in helping him learn the "ins and outs" of the business and developing his service philosophy.
McGrade worked with a new client this year who requested his help transitioning from a PEO model to a more traditional arrangement.
After McGrade's analysis, he replaced the client's benefits at a lower cost and coordinated with the HR team to replace the PEO's HR support through a new payroll provider and HCM system.
McGrade's creativity saved the client $500,000. In addition, not being limited by the PEO offerings meant the client has more access to carriers and vendor solutions and will enjoy more access to reporting and claims data, increased transparency, and the ability to customize its benefits offering and HR systems to meet its needs.
Another of McGrade's clients described facing a significant increase early in the year on renewal.
McGrade renegotiated the rate and brought creative ideas to the client. When he reviewed claims from the prior year, he found costs were driven by two large claims. But both employees involved with these large losses had left the company so they no longer would impact claims.
McGrade pointed out the prior year was an anomaly, and the carrier accepted the risk at the lower rate.
2023 Employee Benefits Power Broker Winners and Finalists
---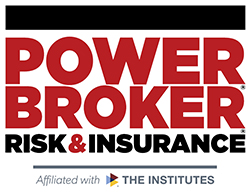 What is a Power Broker?
A Risk & Insurance Power Broker® is an individual who stands out among their peers for the exceptional client work they have delivered over the past year. While brokers play many key roles in the insurance industry and risk profession, a Power Broker® award recognizes problem solving, customer service and industry knowledge.
Our goal is to broadly recognize and promote outstanding risk management and customer service among the brokerage community.
Who selects the winners?
Power Brokers are selected by risk managers based on the strength of the testimonials they provide to a team of 15 Risk & Insurance editors and writers.