Conner Strong & Buckelew Broker Kristine Klepper Recognized as a 2023 Employee Benefits Power Broker
Kristine Klepper, Executive Partner & Practice Leader, Conner Strong & Buckelew
With high rates and shifting capacity in the employee benefits space, Kristine Klepper has formed a winning strategy for her clients by looking deeply into the data.
By analyzing insights from claims data, she has helped her clients make better decisions, identify cost drivers and develop powerful health solutions.
For one client, Klepper led a deep dive into over $5 million in claims data related to breast cancer.
Through this review, she found that employees had received fewer preventative screenings in the past two years, which could be contributing to the claims cost.
Klepper helped the client develop a strategy, including helping employees schedule mammograms and providing transportation to these screenings. This approach is anticipated to lower breast cancer costs by up to 50% while also increasing preventative screenings.
In an effort to improve health care utilization and ensure savings across the board for her client, Klepper conducted several in-person employee focus groups with employees designed to solicit feedback.
Klepper wanted to know how employees utilized their benefits and what their challenges were so she could drive change.
The insights gleaned from the employee focus groups led to strategic initiatives around health equity and social determinants of health like offering value-based benefits, transportation and resource navigation help.
Her client praised her strategic perspective.
2023 Employee Benefits Power Broker Winners and Finalists 
---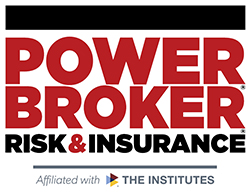 What is a Power Broker? 
A Risk & Insurance Power Broker® is an individual who stands out among their peers for the exceptional client work they have delivered over the past year. While brokers play many key roles in the insurance industry and risk profession, a Power Broker® award recognizes problem solving, customer service and industry knowledge. 
Our goal is to broadly recognize and promote outstanding risk management and customer service among the brokerage community. 
Who selects the winners? 
Power Brokers are selected by risk managers based on the strength of the testimonials they provide to a team of 15 Risk & Insurance editors and writers.