Beecher Carlson Broker Amanda Lania Recognized as a 2020 Renewable Energy Power Broker
Amanda Lania, Assistant Vice President, Beecher Carlson
An office manager with limited experience in risk management cited two times Amanda Lania stepped up.
"First, we had to file a claim for a mechanical failure at one of our sites. Amanda quickly explained the process to us and made immediate introductions to all the key players for the process.
"Her immediate action, direction and follow-up helped make the process as painless as possible.
"Most recently, we needed to add construction insurance and go through a third party insurance tax equity audit. This was another process I had not yet been exposed to.
"During the course of the audit, Amanda was excellent at explaining the process in [a] way that was simple and easy to follow.
"If at any time during the audit she felt the direction was off course, she would schedule a call with the appropriate parties to verify everyone was on the same page and moving in the same direction."
The director of finance at a solar energy company said, "We were put in a bad spot by our previous broker, whose limited relationships ended up with our operational property policies for a subsidiary being shoehorned into coverage that was not a good fit.
"Amanda jumped into action and renegotiated our policies with the property carrier, realizing around 20% cost savings across the board and putting us in policies that were much better tailored to our needs.
"Amanda has also worked to prepare for rate increases as the market hardens, though she had good success keeping our costs flat in our latest renewal."
2020 Renewable Energy Power Broker Winners and Finalists
---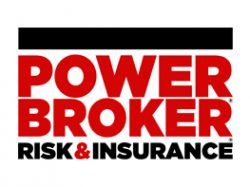 What is a Power Broker?
A Risk & Insurance Power Broker® is an individual who stands out among their peers for the exceptional client work they delivered over the past year. While brokers play many key roles in the insurance industry and risk profession, a Power Broker® award recognizes problem solving, customer service and industry knowledge.
Our goal is to broadly recognize and promote outstanding risk management and customer service among the brokerage community.
Who selects the winners?
Power Brokers are selected by risk managers based on the strength of the testimonials they provide to a team of 15 Risk & Insurance editors and writers.