Aon Broker Scott Davis Recognized as a 2020 Marine Power Broker
Scott Davis, Senior Vice President, Aon
In a difficult cargo market, Scott Davis's support is invaluable.
"We have several insurance programs that require Scott's services, and two are extremely challenging in a very difficult market," said one director of risk management.
"The renewal process is tedious, and the data required is critical to a successful placement. Scott was always available, day or night, to provide support. He was always responsive in any situation, including several difficult claim scenarios."
"The year prior he put us on a two-year deal that pre-set a favorable rate for this year. Our premium actually went down," said the manager of risk analysis at one client company.
"We did have a separate excess policy in London that got an outrageous increase. He was able to get us a break on that to smaller increases. That was a very tidy renewal."
The risk manager added that "Scott is already at work in advance of the next renewal. Even though we had favorable terms in a difficult market, I doubt the underwriter will come back at us to make it up. Scott has been able to build a relationship between the insurer and us. I don't expect any problem next time with that renewal."
One client discovered it had a very large cargo legal liability exposure but had never placed coverage.
Further complicating matters, there was limited information and time. In this case, cost was not immaterial but secondary to securing coverage.
Davis seamlessly accomplished both.
2020 Marine Power Broker Winners and Finalists
---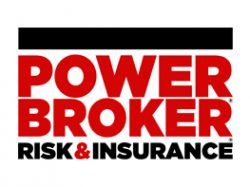 What is a Power Broker?
A Risk & Insurance Power Broker® is an individual who stands out among their peers for the exceptional client work they delivered over the past year. While brokers play many key roles in the insurance industry and risk profession, a Power Broker® award recognizes problem solving, customer service and industry knowledge.
Our goal is to broadly recognize and promote outstanding risk management and customer service among the brokerage community.
Who selects the winners?
Power Brokers are selected by risk managers based on the strength of the testimonials they provide to a team of 15 Risk & Insurance editors and writers.