Aon Broker Jessica Harger Recognized as a 2020 M&A Power Broker
Jessica Harger, Senior Vice President, Aon
Aon's Jessica Harger is a big deal and not just because she assists buyers and sellers in making big deals.
But let's start with one of these very large transactions. When a deal fell apart, an analysis indicated that the prospective buyer and seller had exposures on their books that could prevent a future sale.
Harger got to work and negotiated a new several-hundred-million-dollar program for the target company.
Within months, she assisted on a new transaction that provided higher limits and which included two new programs for the new buyer. The total limits in the combined deals were in excess of $1.5 billion.
With a background and specialty in tax law, Harger helped another company emerge from a restructuring.
When it emerged from Chapter 11, the company sought to take advantage of some tax credits and sought tax insurance to help defend its position.
Harger led an exhausting and exhaustive process that involved numerous conference calls with the head of tax for the client, tax consultants and tax attorneys for the insurance carrier. Imagine being in the middle of all of that!
"She did a really effective job of communicating amongst all the parties and ultimately negotiating a very favorable policy and policy language for what we wanted to do," said her admiring client.
"She knocked it out of the ballpark every time," said another client of Harger's strengths in tax insurance.
2020 M&A Power Broker Winners and Finalists
---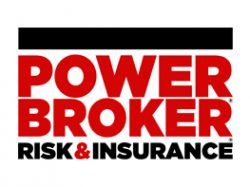 What is a Power Broker?
A Risk & Insurance Power Broker® is an individual who stands out among their peers for the exceptional client work they delivered over the past year. While brokers play many key roles in the insurance industry and risk profession, a Power Broker® award recognizes problem solving, customer service and industry knowledge.
Our goal is to broadly recognize and promote outstanding risk management and customer service among the brokerage community.
Who selects the winners?
Power Brokers are selected by risk managers based on the strength of the testimonials they provide to a team of 15 Risk & Insurance editors and writers.