Aon Broker Jamie Smibert Recognized as a 2020 Marine Power Broker
Jamie Smibert, Senior Hull & Liability Broker, Aon
The ocean is quite literally the largest, most unpredictable risk. Marine brokers must present it to underwriters in a way that secures affordable coverage, which can be an unimaginable task.
Enter Jamie Smibert.
"We have a portfolio company that operates a small fleet of vessels," said one of Smibert's clients, the vice president of an investment firm. "The fleet has had some claims, but despite that, Jamie was able to get us a renewal at a competitive level in a very difficult market."
In another case, Smibert took over the broking for a client that Aon had won via a request for proposal. With substantial and diverse marine exposures coupled with the fact it had limited in-house marine expertise, the new client presented challenges.
"We had what we considered to be a cobbled marine program about which we did have some concern," said the client, a manager of risk and insurance.
"Jamie was able to re-market the risk and find a new carrier when the previous carrier determined that it did not wish to insure the newly identified exposure."
Working with the protection and indemnity clubs, marine-liability insurers and pollution specialists, Smibert restructured its program to cover previously exposed risks, ensuring that underwriters were aware of the precise exposures.
Another client noted, "Jamie took the initiative to understand my firm's risks in our commodities business and helped address our insurance needs outside of marine."
2020 Marine Power Broker Winners and Finalists
---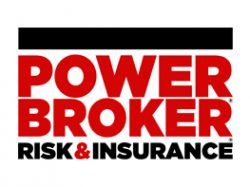 What is a Power Broker?
A Risk & Insurance Power Broker® is an individual who stands out among their peers for the exceptional client work they delivered over the past year. While brokers play many key roles in the insurance industry and risk profession, a Power Broker® award recognizes problem solving, customer service and industry knowledge.
Our goal is to broadly recognize and promote outstanding risk management and customer service among the brokerage community.
Who selects the winners?
Power Brokers are selected by risk managers based on the strength of the testimonials they provide to a team of 15 Risk & Insurance editors and writers.