Aon Broker Carol Murphy Recognized as a 2020 Workers' Comp Power Broker
Carol Murphy, Managing Director and Casualty Growth Leader, Aon
While staffing companies typically face steep workers' comp challenges, the leadership team of one such company knew it could do better.
Last year, the firm, one of the largest staffing companies in the country, awarded its workers' comp business to Aon's Carol Murphy, and it hasn't looked back.
The company was sensitive to collateral requirements. A prior broker told the company its collateral sensitivity would prevent it from switching carriers, forcing it to accept higher rates.
Toss in a few large claims and suddenly the picture wasn't pretty.
When Murphy came on board, however, her first move was to leverage the fact that the company had already engaged Aon many months prior for help on the claims side, leading to improvements in its total cost of risk.
Murphy engaged actuaries to demonstrate significant improvements in claim closure and marketed the program to put pressure on the incumbent. By shifting the picture and demonstrating progress, Murphy was able to negotiate more than $1.5 million premium savings with the incumbent and more than $3 million savings with a different carrier. A key win for her client — improving collateral by more than $15 million.
"From being told what we can't do to being shown what we can do, it's like night and day," said an admiring client.
"Carol and her team did what we thought was impossible. Her team's understanding of our business and her relationships in the market put us in a far stronger position for the future."
2020 Workers' Compensation Power Broker Winners and Finalists
---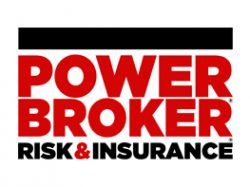 What is a Power Broker?
A Risk & Insurance Power Broker® is an individual who stands out among their peers for the exceptional client work they delivered over the past year. While brokers play many key roles in the insurance industry and risk profession, a Power Broker® award recognizes problem solving, customer service and industry knowledge.
Our goal is to broadly recognize and promote outstanding risk management and customer service among the brokerage community.
Who selects the winners?
Power Brokers are selected by risk managers based on the strength of the testimonials they provide to a team of 15 Risk & Insurance editors and writers.