Aon Broker Brian Hunt Recognized as a 2020 Construction Power Broker
Brian Hunt, Chief Administration Officer, Account Executive, Aon
When three expanding companies faced risk management challenges needing quick resolutions, Brian Hunt provided expertise and an education.
Kaizen Development Partners determined that previous insurance arrangements for prior projects wouldn't suffice for the sophisticated stakeholders in its latest development.
"We knew just enough about insurance … to be dangerous to ourselves," as Kaizen had sometimes layered coverage and endorsements ineffectively, explained Lee A. White, managing partner and general counsel.
Facing a three-week loan-closing deadline, Hunt produced a blend of insurance through owner's interest coverage and a contractor controlled insurance program. White said the coverage saved more than $100,000 and will lead to incalculable benefits in ease and claims-administration efficiency.
Long Wave Inc. needed help procuring Defense Base Act coverage of its casualty risks at U.S. installations overseas. It had secured only one pricey quote and had three days to bind coverage when it brought in Hunt, said Mindy E. Hopgood, director of HR.
Hunt found coverage at half the cost, Hopgood said. "To a small business, this amount is very helpful in reducing rates to remain competitive."
Peinado Construction was not very knowledgeable about CCIPs when a client requested one. Hunt tutored Peinado and procured the coverage. Now, it is "able to consult with clients regarding the options of a CCIP vs. our regular insurance programs," said CEO Linda Allstadt.
2020 Construction Power Broker Winners and Finalists
---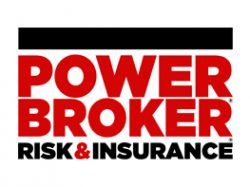 What is a Power Broker?
A Risk & Insurance Power Broker® is an individual who stands out among their peers for the exceptional client work they delivered over the past year. While brokers play many key roles in the insurance industry and risk profession, a Power Broker® award recognizes problem solving, customer service and industry knowledge.
Our goal is to broadly recognize and promote outstanding risk management and customer service among the brokerage community.
Who selects the winners?
Power Brokers are selected by risk managers based on the strength of the testimonials they provide to a team of 15 Risk & Insurance editors and writers.