Workers' Comp Power Broker Brooke Schmidt on Lifelong Learning, Adapting to Change and More
The Aon broker talks about technology's impact on worker ergonomics, the pandemic's long-term effects and other trends to watch in the workers' compensation space.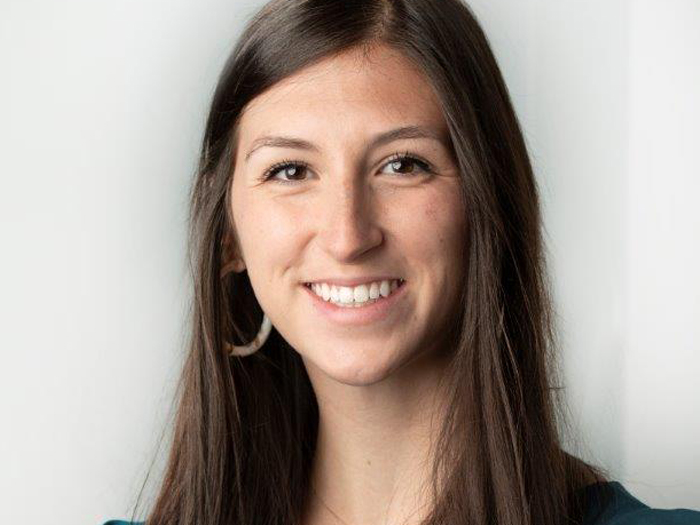 Workers' compensation is an ever-evolving industry, ripe for innovation and testing out new ideas — all with the goal of keeping workers safe and helping them in the event they are hurt on the job.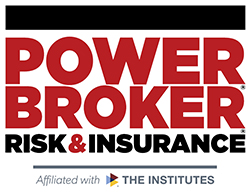 With so many facets to explore, Risk & Insurance® turned to some of the top brokers in the space to gain insight into what's new in the industry and what is it about workers' comp that just makes it stick for these professionals.
Brooke Schmidt, a broker at Aon, is one such professional. She was named a 2023 Workers' Compensation Power Broker thanks to her eye for detail, thoroughness and insight into the marketplace.
Below, Schmidt shares her thoughts on how the pandemic has changed the way organizations operate, how technology may hold the potential to prevent worker injuries and other trends in the workers' compensation space.
Risk & Insurance: How did your career as a broker begin, and how did that lead you to where you are today?
Brooke Schmidt: I began my career as an intern on the same team I work on now — large account casualty in Atlanta. I took a full-time entry level role and spent two and a half years learning as much as I could — the basics of the insurance I place, coverages, pricing, how to interact with clients, how to negotiate deals, etc.
From there, I took on a small casualty book to broker myself while continuing to assist with larger deals in our group. I think what led me to my position today is access to incredibly experienced and smart people in the industry. My company gave me access to so many knowledgeable resources, but I also forged relationships with underwriters who gave great foundational background to our business and clients who gave me great insights into their own companies and how insurance and risk management impacts them.
R&I: What do you enjoy most about what you do?
BS: The highlight of my job is the creative problem-solving that is foundational to everything I do as a broker. I am always working to help clients with their own internal initiatives. This gives me a chance to learn more about my clients, learn more about the insurance products I place every day, and broaden my network of resources throughout my own company. I enjoy meeting so many great people in this industry — inside or outside of my company. It makes the challenging work even more meaningful when I'm helping the people around me.
R&I: What's the top technology challenge impacting workers' comp programs right now? 
BS: I find the challenge and opportunity of wearable technology to be very interesting. While my job is not directly involved with loss control, I have heard conversations about the growth of this technology, and I find the ergonomics around certain physical jobs to be a major challenge that can turn into a major opportunity. Strain injuries with lifting, pulling etc. are a very important exposure for a lot of clients of mine, and the creative solutions to minimizing the risk seems to be a challenge that can be assisted by technology.
R&I: With the ongoing labor shortage, we're seeing more churn in entry-level positions and new employees. Your Power Broker application also mentioned a couple of clients who were expanding their teams. What are some of the ripple effects you've seen from this uptick in people who are new to their jobs?
I think at a base level, the employee churn means less opportunity for appropriate training and onboarding. I see a lot of clients with thoughtful, comprehensive loss control and employee safety programs, but those aren't picked up by employees overnight. There usually needs to be an established employee base in order for continued education and training around worker safety [to work].
R&I: What do you see employers struggling with for the first time as a result of the pandemic's aftermath? What kind of support are they asking for?
BS: For one, I see many clients navigate the new reality of virtual work. There are now employees who can work from anywhere — I've seen questions around ergonomics, but also around how to navigate coverage in different states.
Otherwise, wage growth has created a lot of conversation about how best to minimize insurance spend with the large uptick in payroll. It's given clients and their brokers a chance to get creative around mapping growing payroll versus growing employee base versus actual growing risk.
R&I: Are there any silver linings to the pandemic — lasting positive impacts that the pandemic has had on the workers' comp industry?
BS: I think the pandemic showed companies that they can be flexible in navigating a difficult atmosphere. Not even just remote clerical working — employees in all kinds of workspaces are much more adaptable than we realized.
R&I: What do you use to stay on top of changes in the industry? Any recommendations for others to help them follow through on their commitment to continuous learning?
BS: I lean on various insurance periodicals for new articles around workers' compensation and insurance as a whole. Otherwise, I again seek out those in my company that are knowledgeable on loss control, the pricing of workers' compensation programs, new and evolving exposures, updated state requirements etc.
When I'm working with various clients, I'm given the opportunity focus on items or projects that don't come up in the course of a normal renewal.
Otherwise, I would recommend taking advantage of any continuing education that your company vertical offers. &
David Agnew is an associate editor at
Risk & Insurance
®. He can be reached at
[email protected]
.