What's New at National Comp 2022
See what's in store for the Oct. 19-21 National Comp conference in Las Vegas.
Another exciting National Comp conference is here, and our team is excited to bring attendees the very best in workers' compensation, from the breakout sessions right down to the show floor.
Sessions on hot-button topics — the opioid epidemic, return-to-work initiatives, current workers' comp legal trends and more — have been crafted to meet our audience's needs and assist in their continued education in workers' comp.
One thing we know for sure, Oct. 19-21 at the Mandalay Bay in Las Vegas is going to be packed with opportunity.
For attendees still fine-tuning their schedules for the conference, below are a few standout sessions that are sure to spark interest.
Come See the Keynote
Session: Future-casting Workers' Comp: What's Next for Worker Safety, Health and Well-being?
Where: Bayside Hall A
When: 8:30 a.m., Wed. Oct, 19
Kicking off our conference is Dr. Casey Chosewood, the director of the Office for Total Worker Health at the National Institute for Occupational Safety and Health (NIOSH), a division of the Centers for Disease Control and Prevention. Risk & Insurance® had the opportunity to sit down with Dr. Chosewood prior to the conference to see what's in store for this invigorating keynote. Read more here.
A Can't Miss: 4 Award-Winning Workers' Comp Programs
Session: Steal These Ideas! Teddy Award-Winning Employers Showcase Their Successful Strategies
Where: Bayside Hall A
When: 8:30 a.m., Thurs. Oct, 20
This year, four Teddy Award-winning workers' compensation programs will take the stage to share their success stories. But prior to the session, attendees can equip themselves with background information through the 2022 Teddy Award winners' profiles below.
AGCO Puts Injured Workers First
AGCO Corp.'s Jackson operations transformed its workers' compensation program by focusing on one claim at a time and putting the injured worker first, earning the organization a 2022 Teddy Award. Read about AGCO's journey here.
INTEGRIS Health Earns a Second Teddy
INTEGRIS Health's efforts to continuously improve its workers' comp program and its dedication to helping hospital workers earned it a second Teddy Award. Read about INTEGRIS' journey here.
The Elwyn Foundation Changed Its Narrative
With its workers' compensation program at a crossroads, The Elwyn Foundation incorporated its company pillars to overhaul its approach to work injuries. Read more about Elwyn's journey here.
Quad Utilizes Athletic Training
When Quad began to rethink its ergo program in 2017, little did it know hiring industrial athletic trainers would boost morale, lead to less severe on-the-job injuries, and a 2022 Teddy Award to boot. Read about Quad's journey here.
Sessions Guaranteed to Get You Thinking
There are so many interesting sessions in store this week, it's hard for even us to pick which ones to attend! But we've chosen a few for you to peruse as you finish filling up your National Comp schedule.
Turnover Puts Lives and Dollars at Risk 
Session: Are You Considering Underserved Populations in Your Occupational Training?
Where: Session Room 5
When: 11 a.m., Wednesday, Oct. 19
As employers scramble to keep their businesses staffed, safety trainings that speak to the needs of underserved workers could be a key part to avoiding turnover due to injuries. Learn more.
5 Ways Texas Mutual Delivers on Its Mission
Session: Growing the Insurance Talent Pipeline Through Work-based Learning
Where: Session Room 4
When: 11 a.m., Wednesday, Oct. 19
Insurance industry internships, broader career development opportunities and bringing better health care to underserved communities are all interwoven into the workers' comp carrier's mission. Learn more.
The Best Pain Rx Doesn't Come in a Bottle
Session: Pain Management that's Easier to Swallow: Non-Pharmacological Alternatives
Where: Session Room 1
When: 1:30 p.m., Wednesday, Oct. 19
Movement therapies have innumerable benefits on their own. Here's how they are helping in the fight against the opioid epidemic. Learn more.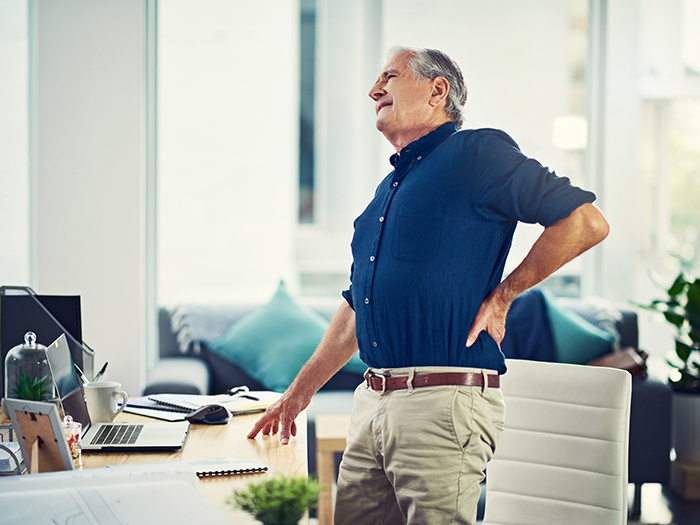 3 Ways to Prevent Costly Remote Work Claims
Session: Remote Employees Are Here to Stay. What Does That Mean for the Industry?
Where: Session Room 6
When: 1:30 p.m., Wednesday, Oct. 19
Attorney Megan Jones shares her top advice for getting ahead of injury claims in the new remote and hybrid work environment. Learn more.
4 Reasons Injured Workers Are What They Eat
Session: Foods that Heal and Help Recovery – the Value of Nutrition for Workers' Comp
Where: Bayside B – National Comp Theater
When: 2:30 p.m., Wednesday, Oct. 19
What we eat affects every system in our bodies. After an injury occurs, patients need support to understand the role food plays in recovery. Learn more.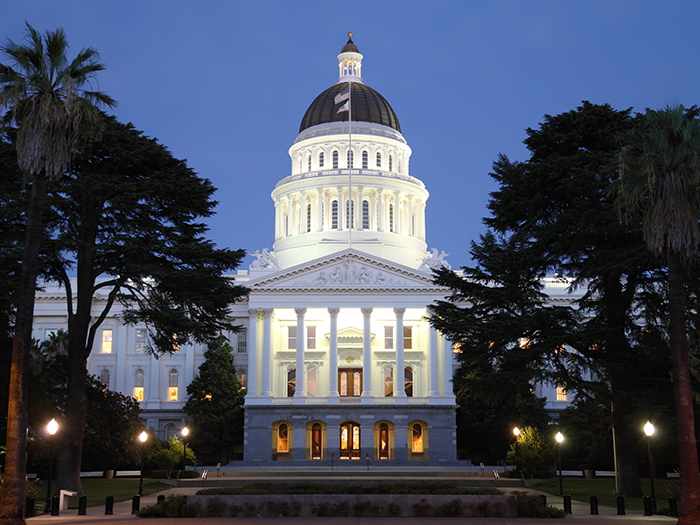 Are These Legal Trends on Your Radar?
Session: Workers' Compensation Regulatory Trends You Need to Know Heading Into 2023
Where: Session Room 1
When: 3:30 p.m., Wednesday, Oct. 19
The upcoming elections, Medicare-related fee schedule changes and medical marijuana are among the issues WC legal and regulatory experts are watching. Learn more.
This Employer Reduced MSDs by 86%
Session: How Rehrig Pacific Company Reduced MSDs by 86%
Where: Session Room 6
When: 3:30 p.m., Wednesday, Oct. 19
Rehrig Pacific Company shares key secrets to its success in reducing employee musculoskeletal injuries by 86%. Learn more.
5 Myths That Plague Cannabis Use in WC
Session: Cannabis and Behavioral Care – Facts and Fiction
Where: Session Room 2
When: 10:30 a.m., Thursday, Oct. 20
Two top docs in workers' comp bust key myths the industry must contend with surrounding cannabis use amid the substance's legal momentum. Learn more.
Your Claims Strategy and Your Brand
Session: Yes, Claims Management Is Part of Your Company's Brand. How These Strategies Can Help Elevate It
Where: Session Room 5
When: 10:30 a.m., Thursday, Oct. 20
Top employers discuss how organizations can optimize their brand presence by enhancing their claims management strategies. Learn more.
Is Weather Risk a Workers' Comp Problem?
Session: Protecting Workers and Employers from the Impact of Climate Change
Where: Session Room 1
When: 12:30 p.m., Thursday, Oct. 20
Climate change poses immense safety risk to the workforce, says Jeff Rush of California JPIA. Employers must understand their exposures. Learn more.
Other Conference Happenings to Attend
No National Comp is complete without a trip to the Exhibitor Hall, where networking and idea sharing will be in full swing. The ever-popular CompTalks are back, with more invaluable information from industry experts living and breathing workers' comp every day.
Don't forget to swing by the Risk & Insurance booth to meet with a few of our editors while also sharing your thoughts on the challenges and priorities  you see in workers' comp in this year's conference survey sponsored by Healthesystems.
Happy National Comp 2022! We can't wait to see you there. &