3 Ways to Prevent Costly Remote Work Claims
Attorney Megan Jones shares her top advice for getting ahead of injury claims in the new remote and hybrid work environment.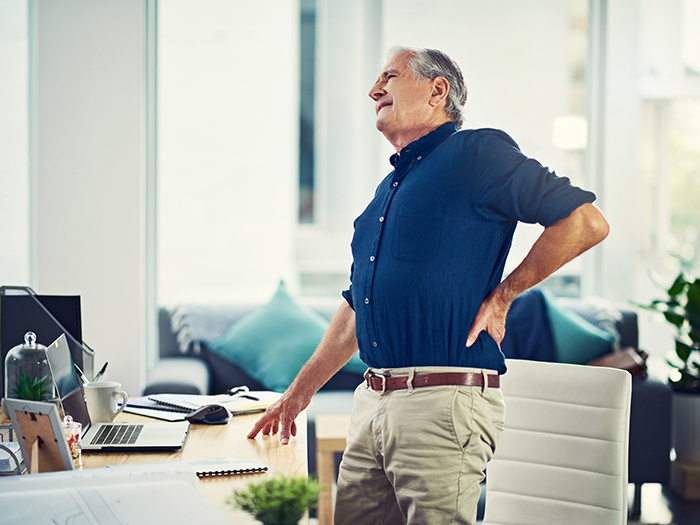 Remote work arrangements are still common now that the COVID-19 pandemic has reached a near-endemic stage, and are likely to stay that way. A July 2022 analysis by the Bureau of Labor Statistics (BLS) found that a quarter of American workers are still working from home.
Such arrangements are popular with workers in a tight labor market and are likely to grow – either full time work from home or partial work from home are here to stay. Given that new reality for employers, considerations for employer policy abound.
Issues surrounding telework as it pertains to recent workers' comp case law is a growing concern for the National Comp conference, and a topic you'll find on this year's program agenda.
Megan Jones, partner with Clark, May, Price, Lawley, Duncan and Paul, will share her insights on the topic at National Comp 2022 alongside Randol Conner, regional VP of risk management, Westgate Resorts, and industry thought leader Lauren Tice, vice president, claims with McGriff on Oct. 19th.
Jones shared three key pieces of advice with Risk & Insurance in advance of the presentation.
1. Have a Detailed Work-from-Home Policy from the Start
In her practice, Jones represents hospitals, physicians, nursing homes, medical labs, insurers and other providers faced with legal challenges. Her practice areas also include transportation, general litigation and workers' compensation.
Her top advice for employers is to make a policy from the start that addresses all areas of concern. "Defining a work from home policy – including things like exercising while taking work calls and driving and running errands while on work calls, because there's all sorts of liability that is associated with that," Jones explained.
"If you're working in the office, and you're at your desk and making calls and at your computer, that's a much lower risk of any type of on the job injury, compared to say walking your dog."
This is especially important with the understanding that a major reason people want at least partial telework is tied to an increased sense of work/life balance, the ability to save time avoiding a daily commute, wake up slightly later, or take advantage of downtime or breaks to complete personal tasks.
A February 2022 survey from the Pew Research Center found a full 64% of workers said it's easier to balance work and their personal lives by working from home.
"A lot of the benefit of working from home is that you can take calls running errands or exercising, and an employer needs to consider what type of policy they want to have in place. If someone trips at the grocery store on a work call, is that a covered claim or not? Employers can mitigate risk by putting policies in place," said Jones.
2. Set Defined Work Hours
As part of a defined and through telework policy, Jones recommends ensuring that employees understand that working from home doesn't mean working without structure. "Employers should define set work hours," she said.
"You don't want someone working at 2 a.m., tired, sluggish, falling asleep and having an on the job injury because they're working at off hours, hours when they arguably should be asleep."
While several states have case law that suggests that a claim is not going to be considered covered under workers' comp if an employee is running errands but for cases in which a person is injured at home during work hours, decisions have swung widely between jurisdictions. This is due to the fact that jurisprudence is based on the pre-pandemic world.
According to Jones "cases were all decided prior to a large portion of workers working from home at least some of the time. I think there's certainly an argument to made — 'hey, I take this call every single week when I'm at the grocery store.' "
3. Plan for Issues with Investigation
Once a workers' comp claim is filed, employers should expect there to be new considerations for the investigation of claims, another area where a distinct policy can provide cover.
"One of my other top considerations is the investigation of on the job injuries when the on the job injury occurs at someone's home," Jones said.
"Say an employee is taking a coffee break, which in most jurisdictions when you're walking to the breakroom to get coffee and you slip and fall, that would be considered an on the job injury, but what if you're at your house and you're taking a coffee break or moving clothes from the washing machine to the dryer? How are you going to investigate that claim to determine whether the individual was engaged in a work purpose?
"These are considerations that are much easier to do on the front end, to establish the understanding that if an employee is working from home and claiming an injury, someone is going to come in and inspect the house."
Jones referenced Wait v. Travelers Indemnity from Tennessee as one case that demonstrates the work from home minefield. In the case, an employee claimed that she should be compensated for an assault that occurred when she was working from home.
The employee argued that the injuries arose out of her employment because her work arrangement placed her in a position that facilitated the assault, and the injuries occurred in the course of her employment because she was engaged in a permissible incidental activity.
Summary judgment was awarded in favor of the employers, but Jones cautioned that that is no guarantee. "Cases are being decided differently in different parts of the country. You'll have the same basic set of facts in Alabama that you do in Florida, but the cases will be decided 100 percent differently," she said.
"What if you've got someone that's working from home and someone breaks into that home? How is that going to be considered versus, you're at a gas station and someone robs a gas station? The latter is clearly going to be an on the job injury, but what's the difference if you're at your home office and robs you?" &
Hear more from Megan Jones and other workers' comp industry leaders at National Comp 2022 at Mandalay Bay in Las Vegas, Oct. 19-21.
Nina Luckman is a business journalist based in New Orleans, focusing primarily on the workers' compensation industry. Over the last several years, Nina has served as Editor of Louisiana Comp Blog, a news site she started in 2014 under the auspices of a group self-insurance fund. She can be reached at
[email protected]
.