This Risk Manager's Career Makes Him Feel on Top of the World … Literally!
For 18 years, Vincent Valencia lived atop a mountain supervising Mammoth Mountain Ski Area's gondola operation. What happens when he retires in two years?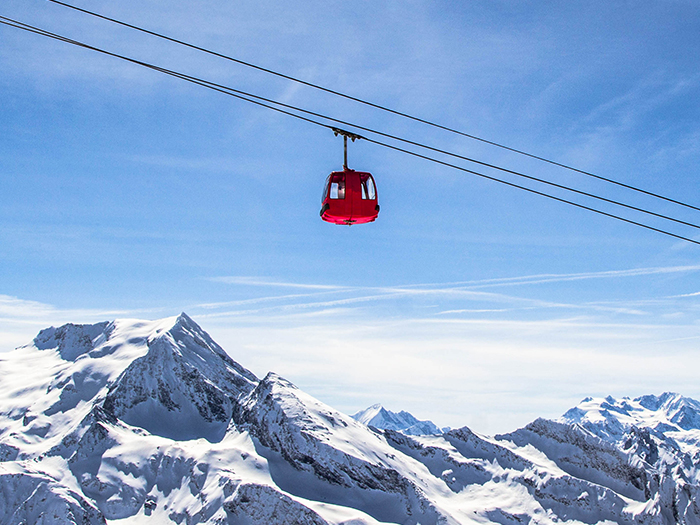 Risk managers across industries will tell you their jobs are never dull. But few have a career as eventful as Vincent Valencia's.
The 61-year-old has spent the last 18 years supervising Mammoth Mountain Ski Area's gondola operation— a job that has led him to endure 184-mph winds, temperatures that drop below negative 30 degrees and some of California's most brutal winter storms.
Beyond the often inclement weather, he's spotted both the Northern Lights and a UFO in the night sky and lived on top of the mountain for the entirety of his career.
In a Los Angeles Times profile of Valencia, long-time Mammoth Mountain ski patrol member Ralph Byrne called his colleague "a risk manager on top of the world."
Becoming a Mountain Man
Valencia first started working in the Mammoth Mountain in the early 90s after he saw a newspaper ad inviting people to "Live the Lifestyle!" by applying for jobs with the Ski Area, the L.A. Times reports.
He started as a salesman in the sport shop, eventually becoming a gondola operator before taking on his current role as supervisor.
Now, he lives alone on top of the mountain in a rent-free 700 square foot apartment, complete with a generator in case strong winter storms knock the electricity out.
"A social butterfly isn't going to like this job," he told the L.A. Times. "But that's not me."
His job requires him to be in-tune with the mountain. It's weather conditions determine whether or not it's safe to operate the gondola.
But both the slopes' beauty and their fearsome stature are always on Valencia's mind as well. He shared with the L.A. Times that people often either cry out of pure joy or realize they are "terrified of heights" when going up the gondola.
What Does It Mean to Be a Risk Manager on Top of the World?
Day-to-day, Valencia monitors the gondola system to make sure it is in good working order and to ensure  it is safe to operate. If strong winds or storm conditions threaten people's safety, Valencia has the power to shut the system down.
Though much of the ski area's safety is in his hands, he still finds time to load and unload skis and sweep snow off of emergency exits.
If the day-to-day challenges aren't exciting enough, the ski area eradicates avalanche hazards by blasting them with a World War II-era 105-millimeter howitzer.
When asked how they will replace Valencia when he retires in two years, Chris Bulkley, vice president of mountain operations for the Ski Area, told the L.A. Times they don't exactly know yet.
He speculates they might have to hire a team of risk managers, given Valencia's extensive responsibilities.
"I've never heard him say, 'I can't do it,' " Bulkley told the L.A. Times. &
Courtney DuChene is a freelance journalist based in Philadelphia. She can be reached at
[email protected]