The Insurance Communicators: 8 Questions for Doug Menelly of WTW
Doug Menelly of WTW shares his views on what the insurance industry could improve on in its approach to communications.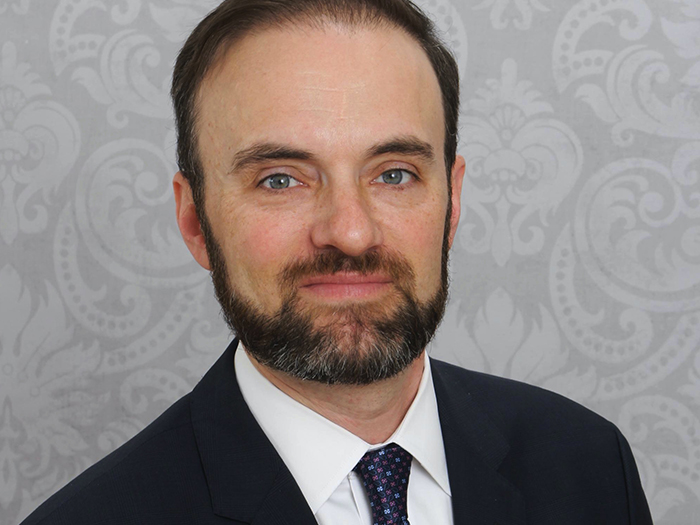 The professionals that focus on communications, public relations and marketing in the insurance industry perform a vital function. They're the ones that build needed bridges between the industry, the media, policyholders and other key players.
It's possible that insurance will never be fully understood by significant portions of the public and private sectors. But that doesn't mean these communications professionals don't keep trying!
In this new series from Risk & Insurance, we'll be interviewing public relations and media relations professionals who have spent a significant portion of their professional lives in the insurance space. The goal of the series is to give the industry and the world at large a better idea of the important work these professionals do.
In this installment, we talk to Doug Menelly, director of external affairs, North America, for Willis Towers Watson.
Risk & Insurance: What was your first job in the insurance communications field?
Doug Menelly: Global communications director, financial lines, at AIG
R&I: What does the arc of your public relations career look like?
DM: Even in college as an engineering student at the University of Buffalo, I joined the school's engineering newspaper, 'The Engineer's Angle," and became editor-in-chief my junior and senior year. I never worked as an engineer and continued to fuel my passion for crafting stories and building strong communication channels after college.
I began in the industry as a broker with Marsh but found myself leaning towards writing client bulletins, contributing to articles, and after obtaining my Executive MBA with a specialty in communications/marketing, I felt I had strengthened my foundation and understanding of the field.
After Marsh, while obtaining my MBA, I worked as a global head of communications and investor relations for a U.S. technology company, and then joined AIG.
I left AIG to join Aspen Insurance, where I created and managed the Marketing & Corporate Comms function in the U.S. for the growing small carrier at the time.
R&I: Thinking about insurance now, because you have spent a lot of time in the sector, how do you think the industry could do a better job of telling its story to the public?
DM: I think approaches like this series are a good start. Overall, I think many in corporate industry do not fully appreciate the value of insurance being the lifeblood of keeping the global economy alive, growing and moving forward.
Helping to tell stories of how insurance policies have quite literally saved some companies from disaster, bankruptcy or worse might help the public gain a better appreciation for the critical value our industry provides to the global economy.
R&I: When we think about mistakes that people in the insurance sector are making in their communication strategies or execution in general, where do you see flaws?
DM: I would not describe it as a major flaw, but the concern about sharing client-specific names, or specifics about a major claim, sometimes blur the important messages from a major coverage scenario, in my view.
Even if a publication writes a piece that some insurance executives are not happy with, it is always important in PR and comms to keep the lines of communication open. Good and healthy dialogue is always the right way forward.
R&I: How do you see artificial intelligence tools, ChatGPT and the like, influencing not only how you work but also your profession in general?
DM: I confidently do not see AI tools like ChatGPT "replacing" our roles or functions but rather enhancing them to become better.
I use ChatGPT regularly and have been amazed at its learning capacity about my particular style of communicating, crafting messages, social media posts, press releases, media pitches, byline articles and more.
I think these tools make me sharper, more efficient and able to produce more frequent and targeted content to help tell the amazing stories of our industry.
R&I: In your mind, what separates a great PR professional from someone who's merely competent?
DM: In my experience, what makes a great PR professional is someone who can create a real story, who is able to distinguish between something that is newsworthy to the media/journalists, rather than just a piece of sales literature dressed up as a press release.
And someone who is able to work with journalists to understand what they are really looking for, managing the relationships, and really comprehend what earned media coverage is all about. .
R&I: What advice would you give to a young journalism, advertising or communications major who might benefit from a career in this sector?
DM: Aside from just taking classes, join your college school newspaper in any capacity — selling ads, writing articles or otherwise — to learn what it's like to be involved. And even further, find an internship or volunteer opportunity at a real, reputable publication to learn what the "real world" comms space is about.
No matter what, learn and become comfortable with tools like ChatGPT, they will be critical to how our function operates in the future!
R&I: From the work you've done, what has given you the greatest satisfaction in your career so far?
DM: Being trusted at the highest levels of an insurance organization with extremely confidential information that could impact PR/media because it has made me feel like a trusted, respected, valued, member of the team. &
Dan Reynolds is editor-in-chief of Risk & Insurance. He can be reached at
[email protected]
.