Risk & Insurance News + Notes: PartnerRe Releases Q2 Report, Long-Haul COVID Patients Qualify for Federal Disability and More
The Biden Administration recently announced that COVID survivors who experience long-haul systems can qualify for federal disability.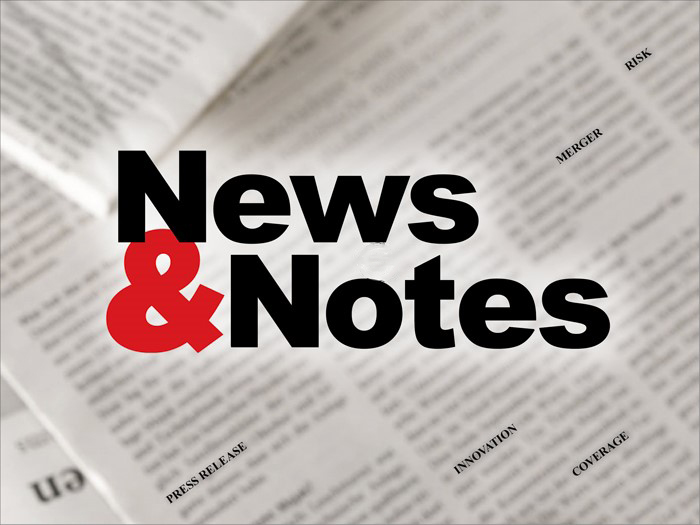 Biden Announces Long-Haul COVID Patients Can Qualify for Federal Disability
As those infected with COVID-19 enter recovery, many will experience what is now known as "long COVID," which indicates continuous health problems after infection. Now, the Biden Administration is announcing that those long-COVID patients will qualify for federal disability, the New York Times reported.
Long-haul COVID symptoms range from breathing problems to chronic fatigue. President Biden stressed that in some cases, being a long-COVID patient can result in disability.
Additionally, studies have found that merely being infected with COVID-19 increases the chance of death and chronic medical conditions, even if patients weren't ever hospitalized by the virus.
The announcement by Biden marks a turning point in disability care and benefits for those effected by COVID-19. Included in this access to federal disability includes certain accommodations in several settings, included workplaces, schools and health care systems.
PartnerRe Ltd. Release Second Quarter and Half Year Results for 2021
PartnerRe Ltd. recently released its Q2 2021 and half year report.
Reported net income to shareholders for the quarter totaled $314 million, a significant increase from the second quarter of 2020, which totaled $229 million. Net income for the half year 2021 was reported at $238 million, compared to the $204 million reported for the same period of 2020.
Operating income was found at $151 million for Q2 2021 compared to a $256 million operation loss within the same period in 2020. Additionally, operating income for the half year period in 2021 equaled $192 million compared to an operating loss of $226 million for the half year period in 2020.
PartnerRe president and CEO Jacques Bonneau said, "We delivered strong results in the second quarter with an annualized operating ROE of 8.8%, and I am pleased to see the positive impacts of our portfolio actions begin to show through our financial result."
Rahn & Associates Announces Risk Management Solutions for Psychedelic Medicinal Businesses
Rahn & Associates announced the launch of risk management solutions for businesses operating in the psychedelic medicinal space.
The psychedelic medicinal space has experienced a significant influx as new research has shown the medicines' benefits for those experiencing PTSD and chronic pain. Pharmaceutical manufacturers, treatment centers and clinics are also entering the industry and utilizing the medicines for patients.
Since the industry is still very much in its beginning stages, attempting to find adequate coverage has been challenging, especially in the hardened market and with varying state regulations. Because of this, Rahn & Associates created a risk management program "that offers premium access to specialty lines of insurance products," a press release announcing the launch said.
"We are seeing an immediate need to provide customized risk management solutions for public and private psychedelic medicinal companies, including those operating in cannabis and nascent industries, that are deemed high-risk," said Eric Rahn, managing director.
"With our new psychedelic medicinal insurance solutions, business can finally access the coverages they need to protect their business, attract, and retain qualified officers and directors, and bring new and innovative treatments to market." &
Emma Brenner is a staff writer with Risk & Insurance. She can be reached at
[email protected]
.