Risk & Insurance News + Notes: Mosaic Insurance Launches Transactional Liability Underwriting, IGI Announces European Subsidiary and More
Mosaic launches a transactional liability underwriting team in the U.S., IGI announces European subsidiary and Towerstone acquires PLUS, Inc.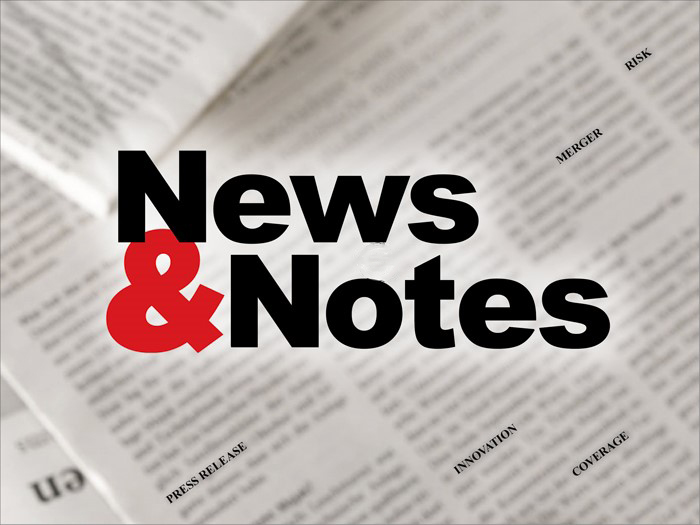 SiriusPoint Announces Partnership and Product with Further
SiriusPoint Ltd. (SiriusPoint) announced a partnership with Further, an insurance service provider. The partnership allowed for a collaborated health insurance product to be released to the Chinese market.
The product itself will serve to pay treatment costs of patients with specific lymphatic system cancers. Launching as the first commercially available insurance cover for CAR-T therapy, the product became available at the beginning of this month.
"We are delighted to bring this important healthcare assistance product to the Chinese insurance market," said Stuart Liddell, president of life, accident & health, SiriusPoint.
"It has been a pleasure to collaborate with Further to address a gap in the market and make this insurance available to customers who are relying on our products to support them when they need it most."
Mosaic Insurance Launches U.S. Transactional Liability Underwriting Team
Mosaic Insurance recently announced the launch of its transactional liability underwriting team in the U.S.
The new underwriting coverage stems from a recent increase in M&A activity.
With its new underwriting capabilities, "Mosaic will deploy a maximum initial capacity of $25 million per risk," a press release announcing the launch said. The product line will include a variety of coverage products, including representations and warranties insurance (RWI).
"The transactional liability business has been a cornerstone of our specialty strategy from the start," said Mosaic co-founder and co-CEO Mitch Blaser.
"Our leadership and M&A team are known for their deep expertise and a market-leading heritage in this field—and the timing couldn't be better, with current appetites and opportunities for acquisitions on the rise."
IGI to Construct European Subsidiary in Malta
International General Insurance Holdings Ltd. (IGI) announced its newest European subsidiary based in Malta, a group of islands in the Mediterranean Sea.
The subsidiary will allow IGI to navigate business in Europe in a much easier manner. Additionally, Keith Mallia-Milanes has been named the chief executive officer of IGI Europe. Mallia-Milanes brings over 35 years of industry experience and joins IGI Europe from MAPFRE Middlesea where he served as assistant general manager for the technical & operations division.
Commenting on IGI Europe, chief executive officer of IGI UK Andreas Loucaides said, "I am delighted to announce the launch of IGI's European operation. Operating from Malta presents a good business growth opportunity and will better enable IGI to service European clients. Under Keith's leadership, we will continue to build out our European team and grow our portfolio in continental Europe."
"IGI Europe is open and ready for business," Mallia-Milanes said. "IGI has a well-established reputation as an agile and disciplined underwriter, and IGI Europe will deliver that focus and ingenuity to the European market."
Towerstone Announces Acquisition of PLUS, Inc.
Towerstone, an insurance division of IMA Financial Group, announced its acquisition of Professional Lines Underwriting Specialists, Inc. (PLUS). Both groups are based in Texas.
With this acquisition, both Towerstone and PLUS will be exposed to several new markets, as well as providing Towerstone "with expertise to address new and increasingly important risk solutions sought by commercial insurance brokers," a press release announcing the acquisition said. Some of these risk solutions include cyber coverage and professional and employment practices liability.
This announcement marks Towerstone's parent company IMA Financial Group's 14th acquisition in the last 18 months.
"For more than 30 years, PLUS has been Austin's premier professional lines and management liability broker," said Towerstone president George Schneller.
"By joining forces, we enhance our product offerings with PLUS' sought-after experts and further expand our Texas presence."
"This partnership will provide the necessary resources to grow our business and serve even more clients across the country," said PLUS president Steve Sprowls. &
Emma Brenner is a staff writer with Risk & Insurance. She can be reached at
[email protected]
.