Rising Star Blake Cramsie on His Brokering Philosophy, How He Stays Current on Industry Trends and More
Blake Cramsie, a 2022 Power Broker and Rising Star, shared how he came to his current role and his proudest brokering moments.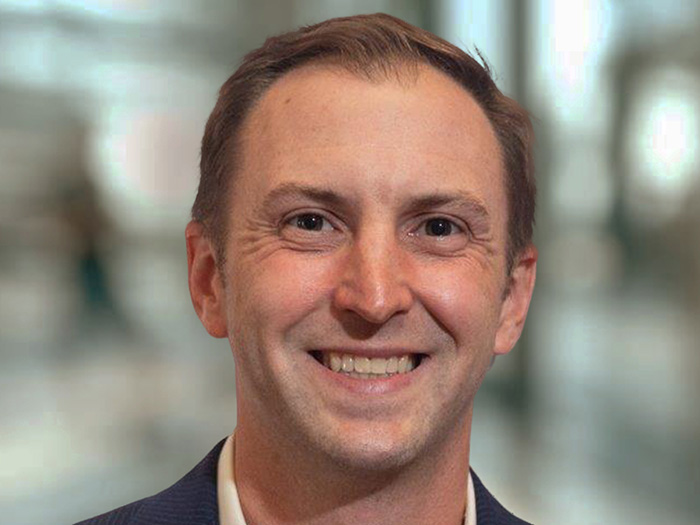 ---
---
Come see the Stars! As part of our ongoing coverage of the best brokers in the commercial insurance space, Risk & Insurance®, with the sponsorship of Philadelphia Insurance, is expanding its coverage of the Rising Stars — those brokers who represent the next wave of insurance brokering talent.
Look for these expanded profiles on the Risk & Insurance website and in your social media feeds now and continuing into 2023.
Here's a look at Blake Cramsie, First Vice President and Regional Leader for Alliant Insurance Services, and a 2022 Finance Power Broker and Rising Star.
Risk & Insurance: Describe your journey into the insurance space. What led you to becoming a finance broker?
Blake Cramsie: My career has always been in the financial services space and my first job out of undergrad was at PNC Bank as a Financial Advisor. I was there for about a year and then was fortunate enough to get a job at Goldman Sachs in their private wealth management group. My job entailed comprehensive financial planning for our clients, and my client book happened to contain many insurance company executives.
As part of my job, I would often get D&O policies to review, which was my first exposure to these types of policies. One of my clients, who is now the CEO of a very large insurer, gave me some good color on the business and said he thought I would make for a great D&O underwriter. That comment stuck with me and as I was thinking about next steps in my career, and I began to look for that type of role.
I was hired as a specialty underwriter at Zurich, where I had the chance to underwrite management and professional liability policies, as well as some transactional liability for both public and private firms. I worked with clients in a variety of industries but have mostly focused on financial services firms.
After five years moving up on the underwriting side, I was ready for a change and felt my skills learned in underwriting would best position me as an advisor to clients. I took a role with Aon in Denver, leading their insurance company broking team. After starting a family with my wife, we decided that we would move back to the East Coast. Having known many team members at Alliant, after having some conversations with old friends, it became abundantly clear that Alliant was the best next step for me.
R&I: What is your brokering philosophy and how do you implement that into your work each day?
BC: My brokering philosophy is really centered around being a strong steward of the client. For me, this means first you must know your client and their business intimately. I rely on my experience as an analyst at Goldman Sachs and as an underwriter to take a deep look at each company I am working with and then I identify the areas of risk and how we can solve for it, in the most customized, cost effective and efficient manner possible.
Philosophically, you must be forward thinking and creative, not reactive. A good broker needs to be a strong technical person who understands what they are looking at when reviewing a company, understand the risks associated with what they are seeing and offer solutions that help the client.
Beyond just getting to know the business, a good broker also needs to provide a high-level of customer service and also needs to be someone that is well respected by underwriters as fair. As a broker, you are responsible for your clients and that is not a 9-to-5 role. You need to be there for your clients every day. For me, there is no other way.
R&I: What are some of the ways that you keep yourself current on the trends and goings-on in the industry?
BC: Reading everything. I grew up in a time where if you didn't read the Wall Street Journal cover to cover by the time you got into the office, you were in trouble should a senior person ask a question and you not have an answer. So much of what we do revolves around reading and constant education.
In today's world, there is almost too much to read at times. I stick to the core staples and the most well-respected publications and media forums for my information, and I am constantly reading 10-Ks, 10-Qs, statutory financials, analyst reports and earnings transcripts for different perspectives and information on our industry. I'm also constantly talking to my peers across the industry.
 R&I: What has been your proudest accomplishment throughout your brokering career?
BC: Anytime I have been able to have a profound impact on a client has made me proud, but there are a few stories that certainly stick out.
For example, a few years ago I was approached by a very large prospective customer that had been in the market for nearly six months looking for D&O and E&O coverage with a large multi-national global broker. They had been deemed "uninsurable" per their broking partner, after some substantial insurance losses and earnings challenges.
After spending some time analyzing the risk and discussing this with some of my key trading partners, I was able to assemble a very strong program for them in roughly 3 weeks. This was not an easy task, but very rewarding and something that I'm very proud of.
As another example from just a few weeks ago, I began working with a new client and offered to do a full diagnosis of their current management and professional liability program that was placed by another brokerage firm. The client was on extension since 2019 due to a claim that a caused some strong concern to the underwriters.
After working with the client's in-house counsel, I was able to determine that the claim was substantially below the retention and that the associated entities that were the target of allegations were actually sold off several years ago and no longer part of the organization. Somehow no corrective action was taken and this was never addressed by the previous broker. I was able to renegotiate the entire tower mid-term in what has been a fairly challenging market environment, which included fresh tower of insurance limits (plus an additional $5M) for less than pricing nearly four years ago.
We also obtained a $600K return premium, substantially improved coverage and obtained admitted coverage in several different countries where they were completely uninsured due to country specific insurance laws. This was an extremely rewarding moment for the client and me.
R&I: What do you think the most pressing issue for your clients will be for the remainder of 2022 and into 2023?
BC: Cyber. This is and will continue to be the most painful area for our clients. Across virtually all industry classes, cyber insurance premiums have increased anywhere from 100% to 500% over the past two years.
While new capacity has entered the market, it doesn't appear to be causing cyber increases to slow down yet, but we remain optimistic. Cyber-readiness and preparedness are essential and something I spent a great deal of time talking about with our current and prospective clients.
I take the approach that it is not if a cyber event will happen, but when. To that end, I engage closely with our clients, their vendors and our own dedicated cyber to come up with a full playbook on what could be a real-life scenario. &
Emma Brenner is a staff writer with Risk & Insurance. She can be reached at
[email protected]
.