Legal Spotlight
A look at the latest decisions affecting the industry.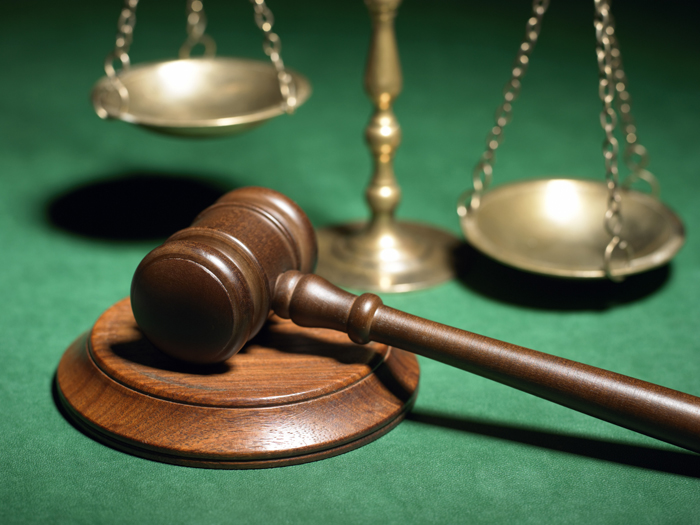 Excess Policy Off-Limits to Company
In 2008, Martin Resource Management Corp. (MRMC), a company with $3 billion in annual sales, was accused in a Texas state court of wrongdoing in a shareholder derivative action filed by two brothers, which affected control of the company.
MRMC eventually settled that litigation for an undisclosed price in 2012, including repurchase of all shares held by Scott D. Martin and SKM Partnership Ltd. About the same time, the corporation filed suit against its primary and excess D&O insurers for defense in the underlying litigation.
The company later settled its suit against Zurich American Insurance Co. — which held a $10 million primary D&O policy from Feb. 1, 2008 to Feb. 1, 2009 — for less than the policy limit, according to court documents. MRMC also settled with Arch Insurance Co., which had issued a $10 million excess policy, in a confidential agreement.
That left Axis Insurance Co., which also held a $10 million excess policy, as the remaining insurer in the MRMC lawsuit. In seeking summary dismissal of the litigation, Axis argued that its policy was not triggered because the underlying limit in the Zurich policy was not "exhausted by actual payment."
The corporation argued that the Axis policy language was ambiguous — that it did not "clearly state that 'actual payment requires payment of the full limit of the underlying Zurich policy' by Zurich alone," according to court documents.
MRMC also argued that entering a settlement agreement was consistent with Texas public policy, and that by allowing excess insurers to "escape their coverage obligations based solely on settlements with underlying insurers for less than total policy limits, policyholders will have no choice but to fight every coverage case to the bitter end to avoid forfeiture of their excess coverage."
The Harris County Judicial District of Texas disagreed with MRMC's position, and dismissed the case. On appeal to the U.S. District Court for the Eastern District of Texas, a federal judge agreed with the lower court, stating that "it is clear that in order to trigger the Axis policy, Zurich must have paid the full amount of its limit of liability as specified in the Zurich policy."
Scorecard: Axis need not pay up to the $10 million in excess policy limits.
Takeaway: Efforts to emphasize portions of policy language in isolation are usually unsuccessful. Policy language must be read in context of the entire policy.
Checkout Practices Negate Coverage
Since August 2009, Urban Outfitters (UO) has collected ZIP code information at checkout, in violation of Massachusetts law, according to a class-action lawsuit filed by customers.
Similar allegations were filed against the company in California, claiming the practice of collecting ZIP codes since February 2010 violated the Song-Beverly Credit Card Act of 1971.
A third suit, filed in the District of Columbia, against UO and its Anthropologie subsidiary made similar accusations — that the ZIP code collection since June 2010 violated the district's laws.
While slightly different, the state and district regulations generally forbade companies from requesting "personal identification information;" from misrepresenting the fact that providing such information was not required to complete a purchase; from engaging in unfair and deceptive business practices; and from invading customer privacy.
UO sought indemnification and duty-to-defend coverage from OneBeacon America Insurance Co., which had issued successive commercial general liability and umbrella policies beginning July 7, 2008 and ending July 7, 2010. OneBeacon also issued a similar policy for July 7, 2010 to July 7, 2011, which was a "fronting" policy for which the Hanover Insurance Group is responsible. Hanover issued successive CGL and umbrella policies from July 7, 2011 to July 7, 2013.
When coverage was denied, UO and Anthropologie sought a court declaration that the insurers must defend and/or indemnify them. The carriers asked for dismissal of the case — and the insurers' motions were ultimately granted by the U.S. District Court for the Eastern District of Pennsylvania.
Judge Stewart Dalzell agreed with the carriers that, in the District of Columbia case, there was no coverage under the "personal and advertising injury provision" because the information was not "published," under the common use of the word, as it was shared only between the insured and its customer.
In the California case, the court found that the companies did "publicize" the information by sharing it with third parties for marketing purposes, but that coverage should be denied because of an exclusion in the policies for statutory violations.
The court also rejected coverage for the action in Massachusetts, which alleged the receipt of junk mail was a "breach of their privacy," because the term, "privacy" is confined to "secrecy interests," and not to "intrusions upon seclusion."
Scorecard: The carriers did not have to indemnify or pay for a defense. In just one of the lawsuits, each statute violation subjected the corporations to $1,500 per violation.
Takeaway: The collection of ZIP code information leaves organizations vulnerable to a variety of legal claims.
Insurer Did Not Have to Pay for Defense
In 2002, Paul Schoen filed a lawsuit alleging securities claims against Amerco, the parent of truck rental company U-Haul, which was founded by his father and is controlled by the Schoen family.
Amerco sought coverage under its directors' and officers' policy issued by National Union Fire Insurance Co., and was denied. The insurer cited "insured vs. insured" provisions, which excluded coverage for any claims involving "any security holder of the company" and unless such a claim was "totally without the solicitation of, or assistance of, or active participation of, or intervention of, any member of the Schoen family."
After that claim was denied, two more lawsuits were filed against Amerco, and all three were consolidated by the courts. National Union again denied coverage, citing the participation of Paul Schoen. The situation reoccurred when two additional actions were filed, and all were consolidated into one court action.
In 2006, pursuant to a ruling of the Nevada Supreme Court, which reversed a lower court order dismissing the case, the plaintiffs were permitted to amend their pleadings. Instead of filing separate complaints, as the court permitted, they filed a single consolidated complaint, with Paul Schoen's counsel acting as lead counsel.
Six years later, the cases were settled, with the plaintiffs gaining "nothing by way of settlement," and court costs for Amerco exceeding $9 million.
In 2013, the company filed suit against National Union, alleging breach of contract and bad faith in denying the claim. Those allegations were rejected in May by a federal judge in the U.S. District Court for the District of Arizona.
In the opinion, Judge Paul G. Rosenblatt ruled that the claims in the consolidated court action "were not prosecuted totally independently of Paul Schoen, totally without Schoen's assistance, and totally without Schoen's active participation, and therefore the exclusion provisions apply."
Scorecard: National Union Fire Insurance Co. will not have to pay a $9 million claim for defense costs in a shareholder lawsuit.
Takeaway: Regardless of the complexity of the litigation, the policy language was unambiguous as to its exclusions.
The late Anne Freedman is former managing editor of Risk & Insurance. Comments or questions about this article can be addressed to
[email protected]