Legal Spotlight
A look at the latest court decisions impacting the insurance industry.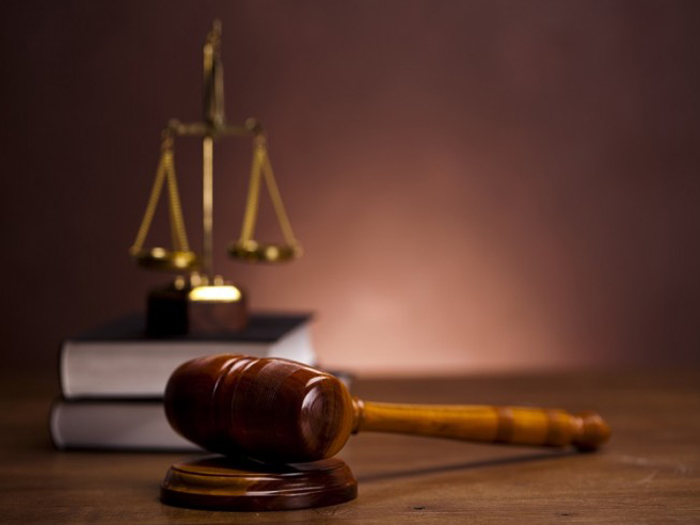 Insurer Not Responsible for Former Worker
Joel Palmer was involved in a civic organization for the Bella Vista neighborhood. He served in various roles throughout the organization, including president. In 2011, Palmer resigned from the board.
On March 10, 2012, Palmer filed a conservatorship petition over 614 Kater Street, a house located in the Bella Vista neighborhood. The property owners were furious, claiming that the petition was littered with falsities and was a backhanded way to "run the owner … out of the neighborhood."
The petition was ultimately denied, but the owner filed suit against Palmer, his attorney and Bella Vista, claiming Palmer co-conspired with Bella Vista.
Bella Vista argued it did not have anything to do with the petition and filed preliminary objections. Palmer, too, filed preliminary objections. The court dismissed all claims against Bella Vista but overruled Palmer's objections. At trial, the jury ruled in favor of the property owners. Palmer and his attorney owed $277,000 in attorney's fees and emotional and punitive damages.
Twin City Fire Insurance Company provided coverage for Bella Vista and controlled its defense during the suit. Palmer initially sought defense coverage from Twin City, which agreed to the defense "under a reservation of rights until it was established that Palmer was not entitled to coverage under the policy."
In the policy, Twin City covered "loss on behalf of any Insured Person … for a Wrongful Act by the Insured Person … duly elected or appointed" to the board of Bella Vista. It defined a wrongful act as an action "committed by an Insured Person, solely by reason of their serving in such capacity."
When Bella Vista was dismissed from the case, Twin City withdrew its coverage of Palmer, stating that he no longer served Bella Vista or its board, and therefore did not qualify for coverage.
In the following suit, the clause "solely by reason of their serving in such capacity" became the deciding factor on whether Palmer's defense would be covered. His tenure at Bella Vista also came into question. Ultimately, the court ruled in favor of Twin City; Palmer would receive no defense.
Scorecard: Joel Palmer resigned from the Bella Vista board in 2011. The conservatorship petition was posted on March 10, 2012. By this point, Palmer no longer associated with Bella Vista, therefore breaking ties with the neighborhood's insurer Twin City.
Takeaway: Insurers must provide clear language as to who and what is covered under a policy. Otherwise, it can lead to confusion over coverage and possible extraneous claims.
Employer Must Pay PTD
Oneal Gillispie sustained compensable injuries to his back, right shoulder and neck in March 2014 while working for Estes Express Lines Inc. Following injury, Gillispie underwent two surgeries, extensive treatment for his lumbar spine and had a spinal cord stimulator inserted and removed. After all was said and done, Gillispie was released to temporary light-duty work with permanent restrictions in April 2017.
Estes was unable to provide Gillispie with appropriate work accommodations to match the restrictions placed on him and so did not bring him back in to work. Without light-duty options, Gillispie remained on his temporary total disability (TTD) benefits.
In the state of Oklahoma, where Estes and Gillispie are located, the statutory maximum of TTD is 104 weeks. When the 104 weeks passed, Gillispie filed for permanent total disability (PTD) benefits as he was still restricted by light-duty requirements and was not working.
Evaluating and establishing return-to-work programs for light-duty workers can save businesses and their workers' comp insurers money, time and productivity in the long run.
Estes denied PTD benefits, stating that Gillispie's light-duty work restrictions proved he was capable of employment and did not qualify for PTD. The employer said that in contrast to TTD, PTD can be awarded "only after consideration of [Gillispie's] ability to earn wages in any employment for which the worker is suited and reasonably fit" has been determined.
At the time of trial, Gillispie was under a temporary ten-pound work restriction and awaiting neck surgery. The Workers' Compensation Commission said these temporary restrictions prevented the worker from doing light-duty assignments due to light work involving up to 20 pounds of lifting. The commission argued Gillispie could not return to work yet.
Further, the commission pointed to a workers' comp ruling that stated PTD can only be attached to a claim after the percentage of permanent disability from the injury had been adjudicated and the worker had reached maximum medical improvement (MMI). When a worker has exhausted their 104-week allotment of TTD, PTD benefits can be collected if the worker has not reached MMI.
Gillispie had yet to reach his MMI. Additionally, the court said that "a determination of PTD during the healing period is not a final adjudication of permanent disability, but rather a temporary determination of a claimant's compensation status."
Estes was found liable for PTD compensation.
Scorecard: Following a serious work injury, Oneal Gillispie will receive permanent total disability benefits from his employer Estes Express Lines Inc.
Takeaway: Evaluating and establishing return-to-work programs for light-duty workers can save businesses and their workers' comp insurers money, time and productivity in the long run.
Imposter Not Covered Under Computer Fraud
Posco Daewoo America Corp. imports and exports chemicals. Allnex USA Inc. is a leading supplier of specialty chemicals. Allnex owed Daewoo for a shipment of products, but an imposter stepped in before the bill could be settled.
The imposter posed as an employee of Daewoo and created a fake email account. They then sent an Allnex employee fraudulent emails requesting wire payments be sent. Over the next few months, the imposter was able to gain a total of $630,058 from Allnex through four separate bank accounts.
Then the fraud was discovered.
Allnex recovered $262,444, but Daewoo still wanted the remaining $367,613 to satisfy its original bill. Allnex disagreed. The company said that the unrecovered wire payments to the imposter satisfied the balance owed, and it was not responsible to pay that amount again.
Daewoo turned to its insurer Travelers Casualty and Surety Company of America. Daewoo said Travelers should indemnify it for the loss caused by the imposter, but Travelers denied the claim.
Travelers pointed to the policy's computer fraud provision: "[t]he Company will pay the Insured for the Insured's direct loss of, or direct loss from damage to, Money, Securities, and Other Property directly caused by Computer Fraud."
In Travelers' eyes, computer fraud was defined as "when someone hacks or obtains unauthorized access to or entry to a computer in order to make an unauthorized transfer." The insurer said that no Daewoo computer w as hacked. The imposter used their own computer and created a fake account.
The court agreed, granting Travelers' motion to dismiss without prejudice.
Scorecard: Because the account that was used to trick Allnex was not from a Daewoo computer, the computer fraud clause does not cover the lost money.
Takeaway: The digital age opens the door to many kinds of cyberattacks. Insurers can best prepare by writing detailed policies with specific exclusions when needed. This clearly defines coverages and avoids lengthy legal affairs down the road. &
Autumn Heisler is the digital producer and a staff writer at Risk & Insurance®. She can be reached at
[email protected]