Legal Roundup: Google-Oracle Suit Sets Software Precedent, Baseball Taco-Eating Contest Goes Awry and More
The latest court filings and cases that will have an impact on the risk management and insurance industry.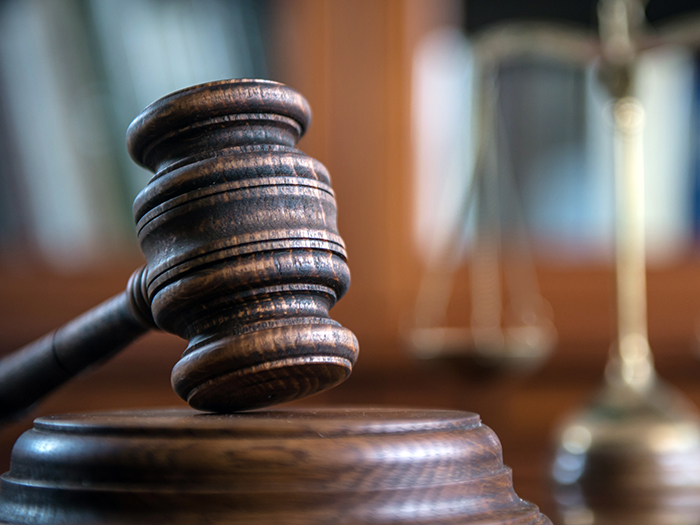 Supreme Court Says Google Can Use Oracle Code, Sets Important Software Precedent
The Case: For more than a decade, Oracle and Google have been battling in court over the use of software code powering Android smartphones.
The New York Times explains: "Google said it was standard practice to copy what are called application programming interfaces, or APIs, a set of instructions to make sure that technologies from different companies can work together. Oracle said that Google stole its software and demanded billions of dollars. Each company said it was trying to save the tech industry from ruin."
Lower courts ruled for Oracle, but Google appealed to the Supreme Court.
Scorecard: In a 6-2 decision, the Supreme Court ruled that Google's copying of the Oracle API was fair use.
Takeaway: The case has major implications on the software industry going forward. Software developers rely on shared code to power their innovations. Many companies encourage others to build on top of their APIs, and it results in technology that's compatible even if it's built by entirely different companies.
Ars Technica explains: "If APIs became subject to copyright protection, it would become much easier for an incumbent software provider to lock its customers into a proprietary standard. That would create more compatibility headaches for consumers, and it would make it harder for software startups to break in to established software markets. Opponents of API copyrights also warned that a ruling for Oracle could unleash a flood of API copyright lawsuits similar to the patent troll lawsuits of the last 20 years."
Charles Duan, a senior fellow at the R Street Institute told the New York Times that the decision will help startups and young companies get off the ground: "That's going to be a big comfort for a lot of the companies that are trying to start up and be compatible with their competitors."
Big Agriculture Companies Face Farmers Antitrust Lawsuit
The Case: A group of farms in Idaho filed an antitrust lawsuit against major agricultural companies. They claim the large companies colluded to keep prices high and ban e-commerce sales. They are seeking class-action status.
The plaintiffs are B & H Farming, Tyche Ag. LLC, Ceres Ag. LLC and Cedar Draw LLC. The defendants are Bayer CropScience, Corteva Inc., Syngenta Corp. and BASF Agricultural Solutions.
The plaintiffs allege the companies "worked together with major wholesalers and retailers to deprive farmers of a free and open market in order to artificially inflate the price of seeds, pesticides, herbicides, fertilizers and other agricultural products used in planting and raising crops," according to the Associated Press.
It goes on to report that the companies allegedly "worked together to create a secretive supply-chain process that effectively prevented farmers from comparison shopping and stopped other retailers from competing."
Scorecard: The case has recently been filed and has not reached a resolution.
Takeaway: Price fixing and collusion are frequently alleged in the highly competitive food industry.
In March, the Alaska Department of Law filed a $1 billion consumer-protection lawsuit alleging that 21 businesses conspired to raise the price of poultry in the state. Meanwhile, Pilgrim's Pride Corp. agreed to pay $110.5 million to settle claims of conspiring to fix prices and rig bids for broiler chickens from 2012 to 2017.
In the Idaho case, Bayer CropScience and Corteva Inc. did not respond to requests for comment from the Associated Press. Syngenta Corp. and BASF Agricultural Solutions denied the allegations.
Death After Taco-Eating Contest Leads to Suit Against Minor League Baseball Team
The Case: The family of Dana Hutchings has sued the owners of the Fresno Grizzlies.
The 41-year-old died in a taco-eating contest held at the Grizzlies ballpark. The family claims Hutchings was not made aware of choking hazards associated with the contest.
The New York Post reports: "The elder Hutchings had not participated in any similar events before he entered the amateur competition on Aug. 13, 2019, at Chukchansi Park, the suit argues. But he began choking and collapsed only minutes into the eating competition, the suit said. He was taken to a hospital, where he was later pronounced dead."
Scorecard: The case has recently been filed and has not reached a resolution.
Takeaway: Even publicity stunts like eating contests must be conducted with proper risk mitigation, safety waivers, and emergency medical help.
Insurer Seeks Absolution Texas Winter Storm Damages
The Case: Cincinnati Insurance asked a court for a declaratory judgement absolving the insurer from paying damages in association with February's Texas winter storm.
The storm left 4.5 million without power and left 125 people dead.
Cincinnati is the insurer for Electric Reliability Council of Texas (ERCOT) and said in court filings that the power outages were not an accident but rather the result of failures to winterize the power grid.
KXAN explains: "As of March 4, ERCOT's insurers received 19 lawsuits alleging ERCOT was responsible for loss of life, bodily injury and property damage resulting from the loss of power across the state. On March 18, The Cincinnati Insurance Company notified ERCOT it was performing its own coverage investigation. ERCOT did not respond to the insurance company's information requests, according to the lawsuit."
Scorecard: The case has recently been filed and has not reached a resolution.
Takeaway: It's a case of risk mitigation vs. insurance. Is the lack of risk mitigation alleged by Cincinnati enough to absolve them from paying damages? &
Jared Shelly is a journalist based in Philadelphia. He can be reached at
[email protected]