Legal Roundup: U.S. Olympics Settlement Delay, McDonald's Lawsuit Over Lack of PPE and More
The latest court filings and cases that will have an impact on the risk management and insurance industry.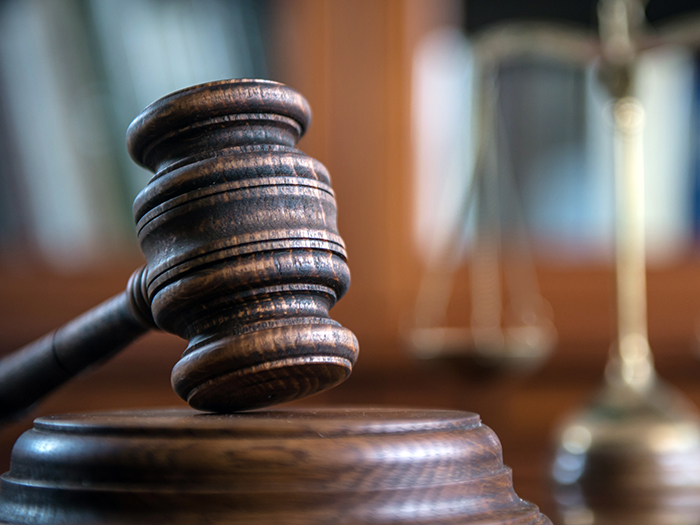 U.S. Olympics Sue Insurers Over Sexual Assault Settlement Delays
The Case: The U.S. Olympic and Paralympic Committee sued 11 insurance companies for allegedly delaying its process of making settlement payments to victims of sexual assault. The case comes after more than 500 athletes including Olympic gold medalists Simone Biles and Aly Raisman sued USA Gymnastics and the USOPC claiming that they were abused by physician Larry Nassar and others involved in the sport.
USA Today reports: "In its lawsuit against its insurance carriers, the USOPC continued to deny legal responsibility for Nassar's abuse, saying he was not an employee and had no direct relationship with the USOPC. Nassar was the longtime team physician for both USA Gymnastics and Michigan State, but did work as a Team USA physician at several Olympic Games."
The USOPC says the insurers have not met contractual obligations to the organization and that if it "had to pay claims associated with Nassar's abuse, it would deprive thousands of other athletes of funding," according to USA Today.
Scorecard: The case has just recently been filed and has not come to a resolution.
Takeaway: USOPC has filed for bankruptcy and it's likely that it cannot pay settlements to victims without help from its insurers. Whether or not those insurers pay will come down to a determination of what USOPC knew about the allegations against Nassar and whether it was obligated to act on them. Insurers may escape payment if they can prove willful negligence on USOPC's part.
Cleveland Browns Lose Workers' Compensation Suit
The Case: The once hapless Cleveland Browns have finally started winning consistently on the football field — but they recently lost in District Appeals Court.
Three players — former players Joe Greco and Scott Solomon and current player Joel Bitonio — filed a workers' compensation suit over injuries suffered in the 2014 and 2015 seasons.
Cleveland.com reports: "The Browns sought to bar the players' claims by arguing that the University Hospitals doctors who treated their injuries are not employees of the organization. The players also filed their claims more than two years after they suffered their injuries. The team argued that the case fell under an Ohio law that, at the time, barred injured workers from claiming worker's compensation unless they filed claims within two years of their injury."
Scorecard: The panel of Appeals Court judges sided with the players.
Cleveland.com reports: "Judge Anita Laster Mays wrote the panel's opinion, which upheld a lower court's ruling in favor of the players before the case went to trial, said the doctors found the team physicians are 'under the employ' of the Browns."
Takeaway: Although there is a two-year statute of limitations for players to file claims, that period paused when the Browns paid for medical care at the time of the injury.
McDonald's Whistleblower Sues Over Lack of PPE
The Case: Maria E. Ruiz Bonilla filed a whistleblower retaliation lawsuit against McDonald's, claiming she was fired after protesting the fast food giant's pandemic safety procedures.
Business Insider reports that Ruiz "said she wasn't provided personal protective gear or even allowed to wear a mask on the job. 'We didn't have sanitizer, masks, gloves,' Ruiz told Business Insider through a translator. 'We didn't even have Clorox, sometimes, to clean and disinfect the store. I was in panic.' "
A McDonald's spokesperson told Business Insider that Ruiz's allegations are untrue and unsubstantiated.
Scorecard: The case has just recently been filed and has not come to a resolution.
Takeaway: Expect more lawsuits claiming that big businesses did not do enough to protect workers in the early days of the pandemic.
Business Insider reports: "McDonald's was among the many chains that did not provide workers with personal protective equipment at the beginning of the pandemic, and originally discouraged employees from wearing masks in accordance with the CDC's guidance at the time. Dozens of fast food workers told Business Insider in March that they were terrified to go to work, as many wondered how they could avoid getting sick and if they would be able to financially support their families."
Chicken Price Fixing Allegation Leads to $110 Million Fine
The Case: The U.S. government accused chicken producer Pilgrim's Pride Corp. of price fixing and restraining competition in the chicken industry.
The Associated Press reports: "In June, the government charged two executives — Pilgrim's Price President and CEO Jayson Penn and former Vice President Roger Austin — with conspiring to fix prices and rig bids for broiler chickens from at least 2012 to 2017. Both have pleaded not guilty. Penn left Pilgrim's Pride last month."
The AP clarified that the agreement doesn't appear to have any impact on the cases against the executives.
Scorecard: The company agreed to pay $110.5 million to settle the claims. The deal must be approved in Colorado District Court.
Takeaway: The claims are part of widespread allegations of price fixing in the chicken industry.
The AP reports: "Nearly 40 lawsuits have been filed by grocers, restaurants and others alleging price fixing in the chicken industry. One lawsuit, filed by New York-based Maplevale Farms, said big chicken producers shared information through a third-party data firm and restricted supply by destroying breeder hens on several occasions." &
Jared Shelly is a journalist based in Philadelphia. He can be reached at
[email protected]