It's Magic: How Carriers and Brokers Are Choosing Their Tech Partners
Brokers and underwriters are developing reliable techniques for divining what tech to farm out and conjuring appropriate partners.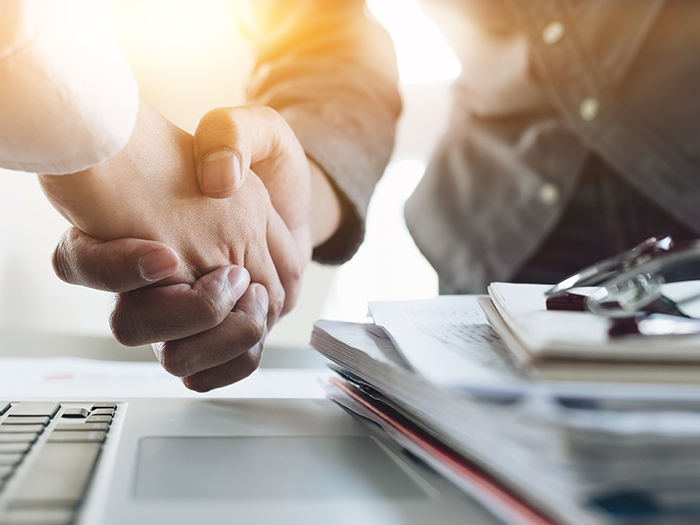 One of the three "laws" of seminal science fiction author Arthur C. Clarke is that "any sufficiently advanced technology is indistinguishable from magic."
Given the accelerating pace of technology in all aspects of insurance and risk management, the essential question for brokers and underwriters has become how to deploy their magic. Many have come to a hybrid model that is supported top down but fosters innovation bottom up. That is to say: Most firms have a Ministry of Magic, which knows that the wand chooses the wizard.
Insurers Are Doing It
The ministry at AXA XL is called Accelerate and was formed two and a half years ago under Vincent Branch.
"Ours is an internal innovation function for commercial opportunities for the group," he said. "We work directly with the business units of the organization. They lead the collaboration with tech partners. We are not up in some swanky office. We are out seeking the middle ground to solve business challenges."
Branch likened that broad view to matchmaking: "We run portfolios of experiments, about 15 to 20 a year. That breadth of experience is necessary to understand the opportunities. That scouting function meshes with instances when a business unit has a particular need. We can run an experiment in as little three months, so can be very responsive."
The key differentiation, Branch noted, is that every experiment, every project, is designed to be scaleable and transferable anywhere in the organization.
"While we are testing small, we are thinking big. If we just let the business units drive the partnerships, they would naturally align the legal agreements and other arrangements for themselves. We do the scoping to their business needs with an eye to broader uses."
There are three sources of ideas for Acclerate, Branch explained.
"First we do those scouting exercises. In that we have a massive benefit in the size of the AXA XL Group. All those business units have networks throughout their markets. Second, we see huge flows of leads internally at all levels: C-suite, underwriters, actuaries, interns. And third we get a good inbound flow of inquiries from vendors."
Branch added that his group "actually encourages a bit of chaos within the system, at least in the sense of engagement across the entire company. The goal is to 'up-skill' the entire organization."
And Brokers Are Doing It, Too
At Aon, the Ministry of Magic is called Affinity. Jennifer Torneden is senior vice president and head of distribution.
"We are more of a top-down organization, especially for the high-volume, low-premium MGA segment that needs capacity and velocity. That said, we are not trying to boil the ocean. There are insure-techs starting all the time, and there are established tech firms moving into insurance," she said.
The appropriate application depends on the need, Torneden further explained. "Pet insurance at a click or claims administration from a picture on a phone are disparate operations. It is important not to fall in love with the technology."
In practice, Affinity started its review with 600 possible partners.
They were evaluated on several criteria, including the value in automating a particular process, their use of artificial intelligence and chatbots "to navigate across swim lanes," how the automation would drive revenue, and even meta-questions such as how easy it is to do business with them.
The case studies winnowed the field from 600 to 60, then 10, and finally two or three that would become partners.
In each case there was an objective beyond efficiency to revenue. For example, blockchain technology has found traction in back-office operations and some specialized uses in compliance such as tracking and tracing.
"We opened our thoughts to blockchain beyond the back office, beyond things like establishing provenance or title," said Torneden. "Is there a value to be added? Can we charge for that, or is it just part of the process?"
Having selected the first few partners, she said that Affinity is already looking at ways of collaborating with with carriers and agents.
"We are digging into data analytics and looking for ways to do more intentional targeting." &
Gregory DL Morris is an independent business journalist currently based in New York with 25 years' experience in industry, energy, finance and transportation. He can be reached at
[email protected]
.