The Boeing Case Study: Goodwill's Role in Valuing Claim Payouts
Boeing's $100 million compensation fund is an investment in the future of the company's image. But what will happen when the settlements come in?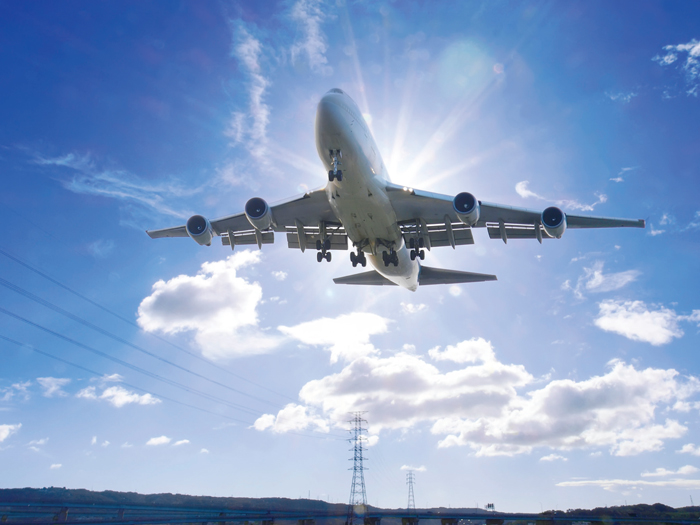 The amount of the award seems staggering at first glance.
In the aftermath of the grounding of Boeing's 737 Max fleet, the aerospace manufacturer recently set aside $100 million for the families of those killed in the Lion Air and Ethiopian Air tragedies ($50 million for "near-term financial help" and $50 million "to support education, including college tuition or other schooling expenses for children of victims and hardships or living expenses for impacted families.")
This sum does not include any potential lawsuits that may be filed, and families will be allowed to file a suit regardless of whether they take any portion of the $100 million.
If the Roundup pesticide settlements are any guide, Boeing can expect to pay hefty sums in the near term.
Roundup Fallout
Roundup, the popular weed-killer produced by Monsanto Co. and owned by Bayer, has been the subject of three major court settlements in California.
In August 2018, Dewayne "Lee" Johnson accepted a $78 million settlement after a jury determined that his four-year exposure to Roundup led to non-Hodgkin's lymphoma.
This spring, a jury determined that the main ingredient in the product, glyphosate, was the cause of Edward Hardeman's non-Hodgkin's lymphoma due to his exposure for over 30 years. He was awarded $80 million.
Soon after this ruling, Alva and Alberta Pilliod were awarded $2 billion in punitive damages and an additional $55 million to cover medical expenses, pain and suffering as a result of their non-Hodgkin's lymphoma diagnosis due to Roundup exposure.
The combined settlements total $2.2 billion, and currently there are 11,000 similar cases pending across the United States.
Unlike Boeing, which finally admitted software upgrades were needed on its grounded fleet, Monsanto continues to promote the idea that Roundup is safe to use.
While supported by some organizations like the U.S. Environmental Protection Agency, Monsanto's position stands in stark contrast to a 2015 study by the World Health Organization's International Agency for Research on Cancer stating that the ingredient glyphosate is most likely carcinogenic.
Settlement Differences
When comparing the dollar figures between Boeing and Monsanto payouts, a quick analysis shows that Boeing could be in for major sticker shock when the inevitable lawsuits appear.
Three settlements totaling $2.2 billion on the books of Monsanto means Boeing could be on the hook for a staggering figure given that 364 souls perished due to Boeing's admitted safety issue. Boeing's $100 million pool translates into only $275,000 per soul, so it is a possibility that Boeing's contribution was done to improve its image in the court of public opinion.
Boeing recently hired defense attorney Kenneth Feinberg to handle the distribution of the $100 million victims' fund. Feinberg, and his colleague Camille Biros, facilitated the distribution of funds to the victims of the terrorist attacks of September 11, 2001 as well as victims of the 2007 Virginia Tech mass shooting.
Will Boeing's $100 million offer reduce the eventual settlement amounts? Will the settlements for the 175 victims of the second crash be considerably greater because the defective software should have been known after the first crash? Will the $100 million offer improve Boeing's image? 
Managing Future Risks
Goodwill is an intangible asset that is difficult to measure, yet in times of crises its value becomes quantifiable in terms of lost revenue and declining share price.
While we are in the early stages of lengthy legal battles, Boeing's preemptive measure is a lesson in not only managing a firm's public image but also managing future downside risks. Monsanto's market value is now below what Bayer paid to acquire the firm, and in mid-May, Bayer's stock price closed at its lowest level in approximately seven years.
Boeing is most likely taking notes on the outcome of the Monsanto verdicts. Both admitting their software was at fault and promising $100 million to families may end up being a small price to pay in order to salvage as much goodwill as possible.
There is a two-year window for families to file suit against Boeing, and the months ahead will prove to be critical as the company determines if its $100 million gesture will provide some relief against massive lawsuits.
All eyes will be in the skies to see when the 737 Max takes flight again, and all ears will be tuned into courtrooms across America. &
Les Williams, CRM, is Cofounder and Chief Revenue Officer of Risk Cooperative. He holds a BS in mechanical engineering from the University of Virginia and an MBA from Harvard Business School. Prior to joining Risk Cooperative, Les served in various institutional sales positions at SoHookd, JLL, and IBM. Bruce Guthrie is a Client Executive in RCM&D's Bethesda office. He has over 20 years' experience in property and casualty insurance focusing on client management for associations, social services and more. Additionally, Bruce has extensive experience working with healthcare institutions including hospitals and assisted living facilities.