Drone Cargo Ships on the Horizon
Driverless technology is flowing to the oceans, but risks will slow global adoption.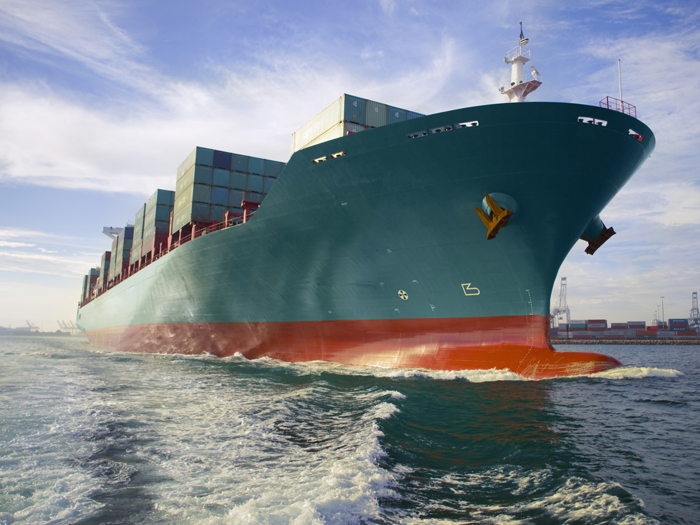 In an age of aerial drones and driverless cars, Rolls-Royce is now designing unmanned cargo ships.
The company's Blue Ocean development team has established a virtual-reality prototype at its office in Alesund, Norway, that simulates 360-degree views from a vessel's bridge. Eventually, Rolls-Royce said, captains on land could use control centers to command hundreds of crewless ships.
Drone ships could be safer, cheaper and less-polluting for the $375-billion shipping industry that carries 90 percent of world trade, the company said. That said, Rolls Royce acknowledged that regulatory hurdles, and industry and union skepticism about cost and safety will slow global adoption
About 80 percent of all shipping casualties can be attributed to by human error, so theoretically the removal of the human element may remove the largest generator of errors as well, according to an analysis by an informal working group within Allianz Global Corporate & Specialty (AGCS).
However, that is largely dependent on the assumption that the remote operations are robust enough to replace the human operations, according to AGCS.
One important element that needs to be factored into the issue is the much larger percentage of potential accidents that are averted by human intervention in the maritime world, it said.
To avoid those, drone ship operations would need to see huge levels of automation and redundancy that might make such vessels financially unviable for commercial production.
The "aviation industry is considered to be a step ahead of shipping in embracing new technology and in safety," according to AGCS, "but there have not been unmanned cargo aircraft. Military drone aircraft are different as they do not tend to operate in congested air space where quick decision making is hard to replicate."
The biggest challenge could be for effective communications to run between ship and shore without any human interface — especially when all the functions on board will have to be controlled by shore-based engineers and navigators using high-speed data transfer.
Another important challenge would be maintenance, according to AGCS. Voyages lasting days and even weeks require extensive, regular maintenance as well as repairs while under way.
AGCS was also alert to the possibility of both physical and cyber attacks on an unmanned cargo vessel. Satellite communication can and does fail occasionally, but drone ships could be programmed with back up charts and even holding patterns, as are drone aircraft. But physical piracy remains a front-page reality even for crewed vessels, leaving aside any question of cyber piracy.
Finally AGCS noted that "the International Maritime Organization requires that any vessel over 500 gross tons engaged in international trade is required to have a Safety Management Certificate, which certifies that the ship has a safety management system that is in compliance with the International Safety Management (ISM) code.
"Indeed," it said, "most accidents have some type of human element involved and the ISM code requires the shipping company to have a safety management system that focuses on the human elements, as a means for improving safety and protecting the environment."
How the ISM code could be met for a drone ship remains and open question.
Gregory DL Morris is an independent business journalist currently based in New York with 25 years' experience in industry, energy, finance and transportation. He can be reached at
[email protected]
.