What You Stand to Lose if You Don't Focus on Behavioral Health in Return-to-Work
R3 Continuum and U.S. Bank have piloted a program that works to improve behavioral health workplace reintegration.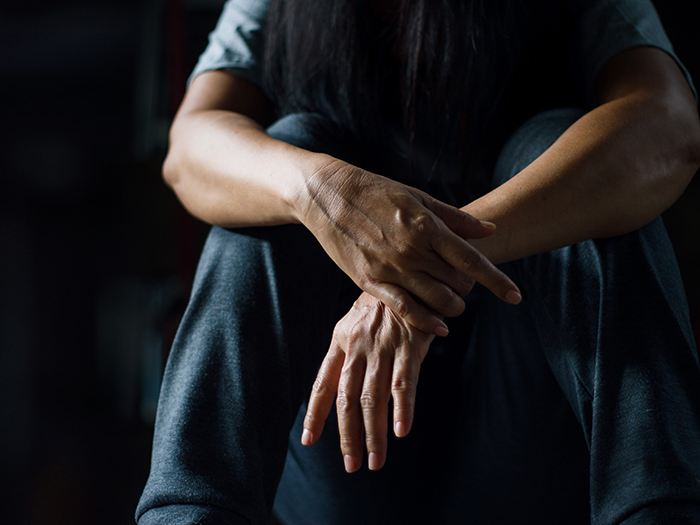 When dealing with difficulties navigating an employee's return-to-work, employers are often working with injuries or illnesses that both parties can clearly see and understand — like a broken arm following a workplace accident.
Some injuries, however, are less forthcoming in their severity: issues of behavioral health, like PTSD and depression.
While they may not be as easy to see as a bodily injury, behavioral health issues can be just as serious. According to analysis from Gallup, symptoms of PTSD and depression account for up to 68 million missed work days each year in the U.S.
The realm of behavioral health issues can prove particularly difficult for employers to address, especially when it comes to navigating return-to-work, in part because issues in this area aren't as cookie-cutter as some others.
Attendees at the "Please Come Back! Innovating Approaches to Behavioral Workplace Integration" panel at the upcoming National Workers' Compensation and Disability Conference® & Expo will dive into this topic with presenters from R3 Continuum, a behavioral health company, and Todd Kirchner, assistance claims manager at U.S. Bank.
Together, R3 Continuum and U.S. Bank piloted a successful program for managing complex behavioral health workers' claims in unison — bringing together case managers, nurses and psych professionals — the results of which they'll be sharing at the conference.
To tide you over until then, some insight from Tyler Arvig, licensed psychologist and clinical director of business development at R3 Continuum, on the major hurdles employers face when it comes to effectively managing return-to-work for behavioral health claims.
Plain and Simple: Employers often lack a basic understanding of behavioral health issues.
As Arvig explains, when it comes to behavioral health, employers can be resistant to address the issue of return-to-work simply because they don't know how to.
"They're more familiar with physical injuries, often, and those are more basic in terms of what someone can and can't do," said Arvig.
This avoidance of the issue can result in employees returning to work later, which isn't great for either party.
"We know that extended time off of work has negative health consequences to workers," Arvig notes. "People need that meaningful productivity in their life."
Behavioral health is not one-size-fits-all.

As mentioned above, issues of behavioral health do not have cookie-cutter solutions. Two bank employees can be present for the same robbery and have entirely different experiences when it comes to their behavioral health.
This means that when it comes to addressing issues like PTSD or anxiety, strategies that will encourage effective reintegration into the workplace need to be tailored to the individual, and that requires readily available resources — beyond pamphlets — and professional guidance.
Arvig said when it comes to behavioral health, "the missing piece in a lot of cases is that the right people aren't talking to each other in that process. And maybe they don't have the right expertise to have that conversation, either."
Flexibility is the unrecognized key to positive outcomes.
If the tunnel-vision goal is simply to reintegrate an employee back into the workplace, in the exact same position they were in prior, in as little time as possible — which, let's face it, it often is — then a major requirement to success is being overlooked: flexibility. As Arvig explains, employers need to find flexible solutions that are going to build the employee up to be the very best they can be at their job.
For example, if a bank teller was robbed, maybe they don't interface with customers again their first day back on the job, and instead regain their confidence in a different position, slowly easing back into their previous role.
"If you ask people to go from zero to 100 in no time, it doesn't work and people go back off," Arvig says.
You'll have the chance to learn how R3 Continuum and U.S. Bank have worked together to effectively address complex behavioral health claims — and strategies that you, as an employer, can incorporate — at the National Workers' Compensation and Disability Conference® & Expo, coming up in November. &

About the National Workers' Compensation and Disability Conference® & Expo:
As the largest National Workers' Comp and Disability Conference for more than 25 years, NWCDC offers endless opportunities that will propel your workers' comp and disability management programs forward.  With the biggest Expo in the industry, you'll be able to touch, compare and contrast the newest solutions from leading vendors in every category, and gain knowledge on-the-go at in-depth sponsored sessions on the show floor. Additionally, NWCDC offers valuable networking opportunities so you can make important contacts and share strategies with your peers.
You can also customize your learning experience with breakout sessions in six distinct program tracks: Claims Management, Medical Management, Program Management, Disability Management, Legal/Regulatory, and Technology. Plus, you'll hear from Risk & Insurance's Teddy Award winners for excellence in lowering workers' comp risk.
Learn more about NWCDC and special savings for Risk & Insurance® subscribers here.
Adjua Fisher is a freelance writer, editor and business owner living in Philadelphia. She is a former health and fitness editor at Philadelphia magazine. Adjua can be reached at
[email protected]