Willis Towers Watson Broker Thomas Stubler Recognized as a 2020 Marine Power Broker
Thomas Stubler, East Region Leader, Cargo and Logistics, Willis Towers Watson
2019 was a year of price spikes for marine coverage, but 2020 is looking to be smooth sailing for Thomas Stubler's clients.
"Thomas was able to maintain excellent pricing with broadened terms and conditions for our large, global stock-throughput program," said one director of risk management.
"That was at a time when most pricing was rising rapidly. Through his personal approach to broking, he facilitated a switch in the primary carrier to one that is truly a more global player; a move that has changed the market perspective on our program and made it even more appealing."
The client added, "Going into what could be another tough renewal in 2020, this will serve us well."
"We and the acquired company are both manufacturing companies of packaging materials," said a senior risk analyst. The acquiring company already had a large global marine cargo policy and the acquired company had two policies.
"TJ negotiated with our carrier to add the acquired exposures to our policy, including the expanded stock throughput coverage of which that entity did not have under its prior marine cargo policy. TJ was able to get an annualized premium, adding these new exposures for about 40% lower than it was paying pre-acquisition."
In another case, Stubler was able to reduce a proposed 250% premium increase to only 10% after the client agreed to work with the underwriters' risk mitigation teams.
2020 Marine Power Broker Winners and Finalists
---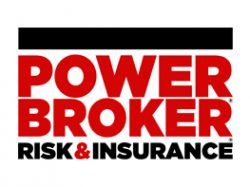 What is a Power Broker?
A Risk & Insurance Power Broker® is an individual who stands out among their peers for the exceptional client work they delivered over the past year. While brokers play many key roles in the insurance industry and risk profession, a Power Broker® award recognizes problem solving, customer service and industry knowledge.
Our goal is to broadly recognize and promote outstanding risk management and customer service among the brokerage community.
Who selects the winners?
Power Brokers are selected by risk managers based on the strength of the testimonials they provide to a team of 15 Risk & Insurance editors and writers.