Risk Strategies Broker Terry Lyons Recognized as a 2023 Education Power Broker
Terry Lyons, National Education Practice Leader, Risk Strategies
Terry Lyons is the type of education broker who puts the students first, always. And it's not just through insurance packages that keep these students covered — because he's got that, too.
In the last two years, Lyons has assisted Mya Batton, senior director, risk & insurance management, Vanderbilt University, in implementing resources for student mental health. "We have a 24/7 counseling service that students can access via telehealth anywhere in the country," she explained. With over 14,000 students, one counseling center wasn't enough; but now, mental health counseling is available for all, anywhere, anytime.
"When we had a student involved in a very serious car accident, the student spent time in an emergency room before being transferred to a tertiary hospital. Through a timing error, there was a mix up in labs and medication that initially had the insurance company denying coverage. Terry and his team worked tirelessly with us to identify the error and provide the appropriate coverage for the claim," said Riane Greenwalt, director of health service, Southern Illinois University – Edwardsville. "Terry's involvement made the difference, and the student was able to return to school without facing an underserving medical debt."
Lyons takes the time to listen, too, something each client echoed in their praise. Sarah Pekar, senior benefits analyst, University of Texas System, said: "He has the knowledge and contacts and, because he listens, the understanding of our needs, in order to be able to find the best companies to provide the best insurance coverage for our students."
2023 Education Power Broker Winners and Finalists 
---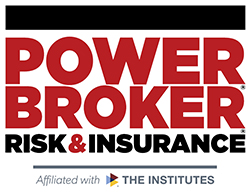 What is a Power Broker? 
A Risk & Insurance Power Broker® is an individual who stands out among their peers for the exceptional client work they have delivered over the past year. While brokers play many key roles in the insurance industry and risk profession, a Power Broker® award recognizes problem solving, customer service and industry knowledge. 
Our goal is to broadly recognize and promote outstanding risk management and customer service among the brokerage community. 
Who selects the winners? 
Power Brokers are selected by risk managers based on the strength of the testimonials they provide to a team of 15 Risk & Insurance editors and writers.