Risk Strategies Broker Rich Skorupski Recognized as a 2023 Nonprofit Power Broker
Rich Skorupski, Senior Vice President, Risk Strategies
It's an understandable worry for a client to think their broker may not provide as much attention to them as they did in the early days of their partnership. But for Rich Skorupski's legacy clients, this is a worry they can check off their list.
"One thing that I highly respect about Rich is that he still continues to attend our events so he can get to know our served individuals and employees," said Michele DelCorsano, president of Our House Inc.
"In the past, when working with other brokers, I notice that they will attend events in the beginning but then, as time progresses, they move their attention to new clients and sometimes forget their legacy clients. This is absolutely not the case with Rich."
Skorupski's deep knowledge of the nonprofit sector and all its exposure is also what make him a 2023 Power Broker. In one case, a client came to Skorupski with the request to craft an insurance solution for a fleet of vans utilized to transport disabled people. To do this, Skorupski traveled to the client, Pillar Care Continuum, to observe first-hand how the operation worked before even attempting to come up with a fix. In the end, Skorupski was able to do just that.
Pillar Care Continuum is another legacy client of Skorupski's, but you would never know it. He still provides it with as much thought and attention to detail as Day 1.
"I've been with the agency for 22 years, and Rich has been involved longer than I have," president and CEO David Bishop said.
2023 Nonprofit Power Broker Winners
---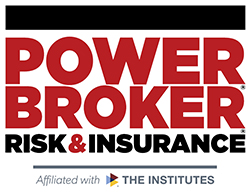 What is a Power Broker?
A Risk & Insurance Power Broker® is an individual who stands out among their peers for the exceptional client work they have delivered over the past year. While brokers play many key roles in the insurance industry and risk profession, a Power Broker® award recognizes problem solving, customer service and industry knowledge.
Our goal is to broadly recognize and promote outstanding risk management and customer service among the brokerage community.
Who selects the winners?
Power Brokers are selected by risk managers based on the strength of the testimonials they provide to a team of 15 Risk & Insurance editors and writers.