Risk Cooperative Broker Les Williams Recognized as a 2020 Specialty Power Broker
Les Williams, Chief Revenue Officer, Risk Cooperative
Les Williams, chief revenue officer with the Risk Cooperative in D.C., has made a splash in the IP area with a variety of clients.
Dante Disparte, founder and CEO of Risk Cooperative, said Williams exudes the broker credo of "best match of coverage and price with the client's interests above all else" in his DNA.
Walter Pizzano, Harvard University's director of risk strategy and insurance, agrees. He explained that Williams helped Harvard with a unique IP need and said that Williams was "never out of touch" and responded to inquiries with incredible speed.
Pizzano explained that because this need was particularly unique, Williams conducted research outside of his generalized IP knowledge and the result was favorable.
Ronnette Meyers, CEO of JLAN Solutions, was also very complimentary of the Risk Cooperative team and particularly of Les Williams. She noted that the team did the research on her business and understood the ins and outs and said further that Risk Cooperative "goes above and beyond."
In fact, Meyers has been so pleased with Williams that she referred Risk Cooperative to several people and all of them decided to work with the company.
Williams' engagement with Harvard has rapidly evolved from being a mere "arm's length" broker, to becoming an extension of the risk strategy team. He has championed the idea of making a shared services organization for all of Harvard a center of excellence, rather than a cost center.
2020 Specialty Power Broker Winners and Finalists
---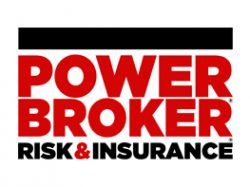 What is a Power Broker?
A Risk & Insurance Power Broker® is an individual who stands out among their peers for the exceptional client work they delivered over the past year. While brokers play many key roles in the insurance industry and risk profession, a Power Broker® award recognizes problem solving, customer service and industry knowledge.
Our goal is to broadly recognize and promote outstanding risk management and customer service among the brokerage community.
Who selects the winners?
Power Brokers are selected by risk managers based on the strength of the testimonials they provide to a team of 15 Risk & Insurance editors and writers.