RHSB Broker Doug Jones Recognized as a 2020 Technology Power Broker
Doug Jones, Principal, RHSB
A fintech client that is in aggressive "buy vs. build" mode needed to conduct a thorough due diligence process in its risk management program.
It turned to Doug Jones, who provided thorough due diligence analysis for each target acquisition with a report designed to address the client's risk management priorities.
Each acquired entity got its own unique E&O and cyber coverage with separate aggregate limits.
There was also a larger aggregate limit put into place for the parent company.
"He is amazing," said Stuart Lodge, CFO of Neon One. "I have worked with Doug for many years, and I always go back to him. He provides superior service, he has incredible depth of knowledge of the technology space and the needs that I have for particular kinds of coverage," Lodge continued.
"Not only does he understand insurance, he also knows our business," said Ric DeAnda, the senior vice president of operations for Improving. "He is not a once-a-year, show-up-for-the-renewal kind of guy.
"Not only are we growing organically, we are also growing through acquisitions. As we are going through the acquisition process, he has been a great resource for us as we evaluate companies, giving us an assessment of their coverages, identifying overlapping coverages, gaps in coverages, again, understanding the business," DeAnda said.
2020 Technology Power Broker Winners and Finalists
---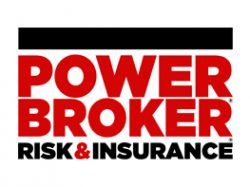 What is a Power Broker?
A Risk & Insurance Power Broker® is an individual who stands out among their peers for the exceptional client work they delivered over the past year. While brokers play many key roles in the insurance industry and risk profession, a Power Broker® award recognizes problem solving, customer service and industry knowledge.
Our goal is to broadly recognize and promote outstanding risk management and customer service among the brokerage community.
Who selects the winners?
Power Brokers are selected by risk managers based on the strength of the testimonials they provide to a team of 15 Risk & Insurance editors and writers.