PayneWest Insurance Broker Shannon Jensen Recognized as a 2022 Employee Benefits Power Broker
Shannon Jensen, Consultant, PayneWest Insurance
A great employee benefits broker has to predict trends in the market and analyze data to find the best solutions in a complex environment.
Constantly changing regulations across multiple states makes this a challenge for even the best broker — but Shannon Jensen has it figured out.
One HR manager leading a large multistate team praised Jensen's efforts, saying, "I can always depend on Shannon to keep me updated with the ever-changing compliance environment along with transparent communications and feedback on a regular basis. Her attention to detail including anticipating analytics and data that empower us as the employer to make the most effective and strategic business decisions with employee benefits is second to none."
Another client was facing a steep increase to its reinsurance premiums of 56%.
Jensen analyzed the market opportunities and the risks and rewards and identified a different solution.
Recommending an increase to its stop-loss deductible to a level that made more sense for its size and claim history was a creative solution that saved the client almost $200,000 over the course of the year.
Jensen recognizes a "one-size-fits-all" solution doesn't work for her employee benefits clients. She is agile and approaches each client with their diverse needs in mind.
"We have a very dispersed geographic footprint and finding networks and different solutions for all of our areas is a challenge," explained one client. "Shannon is great at finding solutions."
2022 Employee Benefits Power Broker Winners and Finalists
---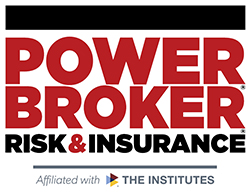 What is a Power Broker?
A Risk & Insurance Power Broker® is an individual who stands out among their peers for the exceptional client work they delivered over the past year. While brokers play many key roles in the insurance industry and risk profession, a Power Broker® award recognizes problem solving, customer service and industry knowledge.
Our goal is to broadly recognize and promote outstanding risk management and customer service among the brokerage community.
Who selects the winners?
Power Brokers are selected by risk managers based on the strength of the testimonials they provide to a team of 15 Risk & Insurance editors and writers.