Oswald Companies Broker Jonida Stuewe Recognized as a 2023 Specialty Power Broker
Jonida Stuewe, VP & Practice Leader, Property, Global Risk
For Jonida Stuewe, working with clients from beginning to end — without handing the account off to someone else — is her modus operandi. By doing so, Stuewe has access to both underwriters and the company itself in all facets of the renewal process.
Recently, the Columbus Crew, a Major League Soccer team, needed to place flood insurance for its newly constructed $200 million stadium. Due to the nature of the loan, the lenders carried forward the same $110 million high-hazard flood sublimit requirement that was used during construction, when the stadium was added to the property policy mid-term.
"The insurance requirement set by our lender was extremely high, and the cost of the insurance was also outrageous," said Gregory Rush, CFO, Columbus Crew. "Jonida assisted us in using a consultant to significantly lower the required insurance that our lender found appropriate. She also built a tower to get to the needed limits in a very efficient manner to lessen the expense burden on our company. She also did a wonderful job of explaining the process to our lender. [She did it] so well that one person commented that they had never seen this specific lender have no comments or questions on the outcome."
In general, sports is a very complicated industry when it comes to risk. And for Rush, it's important that the team's brokers understand the markets and the companies that insure the industry's ever-changing risks: "Jonida's expertise and knowledge of the possible carriers and her relationships with them were key in getting the insurance placed for us."
2023 Specialty Power Broker Winners and Finalists
---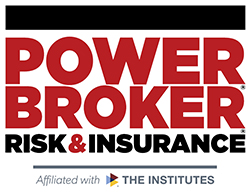 What is a Power Broker?
A Risk & Insurance Power Broker® is an individual who stands out among their peers for the exceptional client work they have delivered over the past year. While brokers play many key roles in the insurance industry and risk profession, a Power Broker® award recognizes problem solving, customer service and industry knowledge.
Our goal is to broadly recognize and promote outstanding risk management and customer service among the brokerage community.
Who selects the winners?
Power Brokers are selected by risk managers based on the strength of the testimonials they provide to a team of 15 Risk & Insurance editors and writers.