NFP Broker Evan Taylor Recognized as a 2020 Manufacturing Power Broker
Evan Taylor, Senior Account Executive, NFP
Following a lawsuit, a North Carolina tool manufacturer lost its coverage for false advertising claims.
Evan Taylor helped the company win back coverage, said a financial executive at the company, who noted that the verdict eventually was overturned in the company's favor.
"Evan was able to use those facts to reinstate coverage," the executive said.
"We're not going out of our way to make false advertising claims, but sometimes things happen inadvertently and having that coverage, I think, is just important for any company, and we felt underinsured and exposed with not having it."
Taylor followed up by identifying other areas where the company was underinsured, including cyber, the executive said. The company benefited from Taylor's background as an FBI agent, the executive added.
"He's seen a lot, so I think that experience just lends to his ability to look at the business and identify weaknesses."
For another North Carolina manufacturer, Taylor wrangled better-than-expected terms for renewal in 2019. The company had a target in mind but did not expect much, according to its CFO.
"I was actually shocked where he was able to keep it … I didn't really think it was going to be realistic, but we were able to achieve it," said the CFO, who praised Taylor's efforts to understand the company and its business.
"I value him as a business relationship partner. He's not just a broker."
2020 Manufacturing Power Broker Winners and Finalists
---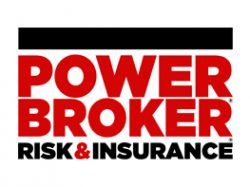 What is a Power Broker?
A Risk & Insurance Power Broker® is an individual who stands out among their peers for the exceptional client work they delivered over the past year. While brokers play many key roles in the insurance industry and risk profession, a Power Broker® award recognizes problem solving, customer service and industry knowledge.
Our goal is to broadly recognize and promote outstanding risk management and customer service among the brokerage community.
Who selects the winners?
Power Brokers are selected by risk managers based on the strength of the testimonials they provide to a team of 15 Risk & Insurance editors and writers.