McNeal, Sports & Wilson Broker Will Wilson Jr. Recognized as a 2020 At Large Power Broker
Will Wilson Jr., Risk Adviser | Partner, McNeal, Sports & Wilson Risk Advisers
Going the extra mile has enabled Will Wilson Jr. to secure improved coverage and save his clients thousands of dollars in premiums. After his client J&L Package Service acquired competitor BL Moore, it took on several open workers' compensation claims, some dating back two years.
But having reviewed four years' worth of historical payroll and claims data from BL Moore alongside J&L's, Wilson proposed J&L should file its ERM-14 change of ownership form as soon as possible. Doing so would combine the two entities and their experience modification rates, which was effective because BL Moore's was considerably higher.
As a result, he was able to immediately reduce overall premium spend by 16% and future term premium spend by 27%.
Leah Burgeson, controller at J&L Package Service, said: "Will was able to come in and take care of everything very professionally. He improved our experience modification rate and our workers' compensation program — without him we wouldn't have been able to get any of this done."
Wilson has also helped Pierce Timber Company reduce its overall retention exposure by 42% and premium spend by more than 30% after reviewing its program.
Realizing that there was no formal process for equipment change coverage, he helped management set up a protocol for all changes to flow through one point of contact.
2020 At Large Power Broker Winners and Finalists
---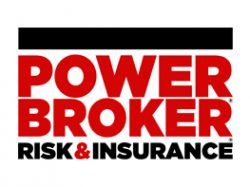 What is a Power Broker?
A Risk & Insurance Power Broker® is an individual who stands out among their peers for the exceptional client work they delivered over the past year. While brokers play many key roles in the insurance industry and risk profession, a Power Broker® award recognizes problem solving, customer service and industry knowledge.
Our goal is to broadly recognize and promote outstanding risk management and customer service among the brokerage community.
Who selects the winners?
Power Brokers are selected by risk managers based on the strength of the testimonials they provide to a team of 15 Risk & Insurance editors and writers.