McGriff Broker Todd Burack Recognized as a 2022 Renewable Energy Power Broker
Todd Burack, Marketing Account Executive, Assistant Vice President, McGriff
Many brokers specialize in one size of client. Todd Burack, in contrast, has large and small clients, some with complex situations, some with simpler but pressing needs.
"Todd played an integral role as we ventured into renewable energy this year," said the insurance manager at a large company.
"Our first facility came online at the end of 2020 and our second is being commissioned this year. From the onset, Todd helped us negotiate with the developer, and with the tax-equity and insurance consultant." That comprehensive risk management base for the first two developments was essential because the company plans more in the next few years.
"In 2021, Todd designed a strategic property and casualty program that both aligns with our risk appetite and meets the stringent requirements of the extremely risk-averse tax equity structure. Those programs are the stepping stones for us to achieve economies of scale as our operations grow," the client said.
For a smaller client, Burack developed a suite of risk transfer contracts to protect the company's solar-energy operations. That included standalone builder's risk placements in a complex balancing among underwriter comfort, protection for financiers, and economic viability for the insured.
"Although I have many years of energy finance experience, I was new this year to the risk area," said a risk manager for a large energy company. "Todd was instrumental in bringing me up to speed on the insurance industry especially as it pertains to renewables."
2022 Renewable Energy Power Broker Winners and Finalists
---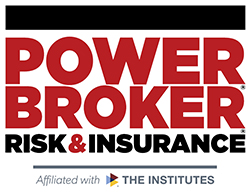 What is a Power Broker?
A Risk & Insurance Power Broker® is an individual who stands out among their peers for the exceptional client work they delivered over the past year. While brokers play many key roles in the insurance industry and risk profession, a Power Broker® award recognizes problem solving, customer service and industry knowledge.
Our goal is to broadly recognize and promote outstanding risk management and customer service among the brokerage community.
Who selects the winners?
Power Brokers are selected by risk managers based on the strength of the testimonials they provide to a team of 15 Risk & Insurance editors and writers.