Marsh Broker Susan Young Recognized as a 2020 Cyber Power Broker
Susan Young, Senior Vice President, Marsh
Susan Young shows up when situations get difficult for her clients.
"My years of hard work and constant communication on cyber risk with the risk management team developed into a great, trusted relationship when it was time to get into the cyber market," Young said in her Power Broker application.
It took six years of education cyber threat analysis and risk quantification, among other things, to help craft one client's program, but Young was able to secure a $300 million tower for a new buyer.
When a client needed assistance navigating the marketplace both within his company and externally, Young was there.
Bill Richardson, with Albertsons Companies, needed a broker to dig into cyber risk across their business. He noted they had a particularly challenging renewal this year for cyber and that Young was able to increase coverages at a good price.
He also stated Young exceeded expectations in terms of responsiveness and seemed to understand Albertsons' business and the changes within it that had made this renewal different. "She seems to anticipate issues before they happen," he said.
Along with fellow Power Broker Florence Levy, Young is part of Marsh's Cyber Center of Excellence, leading growth efforts in cyber across the country. Young says that "cyber is what I do" and she has the numbers to prove it — she manages and places in excess of $1.9 billion in limits into the cyber marketplace annually.
2020 Cyber Power Broker Winners and Finalists
---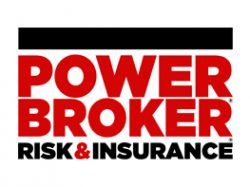 What is a Power Broker?
A Risk & Insurance Power Broker® is an individual who stands out among their peers for the exceptional client work they delivered over the past year. While brokers play many key roles in the insurance industry and risk profession, a Power Broker® award recognizes problem solving, customer service and industry knowledge.
Our goal is to broadly recognize and promote outstanding risk management and customer service among the brokerage community.
Who selects the winners?
Power Brokers are selected by risk managers based on the strength of the testimonials they provide to a team of 15 Risk & Insurance editors and writers.