Marsh Broker Ryan Montes Recognized as a 2020 Finance Power Broker
Ryan Montes, Vice President, Casualty Advisor, Marsh
Ryan Montes has pulled off some amazing feats for his clients, including securing a flat renewal just days after a seven-figure loss, all while he was recovering from an emergency appendectomy.
But what sets him apart from his peers is his dedication to education.
Not every company has a dedicated risk manager. The person in charge of managing the insurance program is often wearing multiple hats, and Montes takes the time to help his client understand the nuts and bolts of their exposures and the coverages available to insure them.
"I had a bit of a learning curve in this position and had to get up to speed in a very short period of time," said the director of employee health at a large financial company.
"Ryan suggested we do a 'workers' compensation 101' session for me and my staff, as well as our partners in legal, and brought forth a team of experts and a presentation that we all found very valuable.
"I have never had a broker or any other vendor do something like that for me before, and so appreciated that he would offer it and put so much effort into making it meaningful for us."
Additionally, Montes makes time to mentor the next generation of insurance professionals.
"He is very involved in the USC Risk Management program acting as an advisor to the students, encouraging the next wave of 'Power Brokers' to choose the insurance business. He is a broker who is very giving of his time to others," said one corporate risk manager.
2020 Finance Power Broker Winners and Finalists
---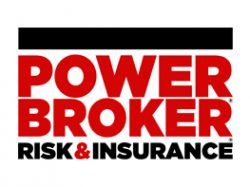 What is a Power Broker?
A Risk & Insurance Power Broker® is an individual who stands out among their peers for the exceptional client work they delivered over the past year. While brokers play many key roles in the insurance industry and risk profession, a Power Broker® award recognizes problem solving, customer service and industry knowledge.
Our goal is to broadly recognize and promote outstanding risk management and customer service among the brokerage community.
Who selects the winners?
Power Brokers are selected by risk managers based on the strength of the testimonials they provide to a team of 15 Risk & Insurance editors and writers.