Marsh Broker Rose Ko Recognized as a 2022 Workers' Comp Power Broker
Rose Ko, Vice President, Marsh Claims Solutions Marsh
Rose Ko has dedicated herself to helping her clients stay ahead of the game when it comes to managing their workers' comp claims this past year. 
For one restaurant client, Ko worked closely with the client's third-party administrator to create a quarterly medical case management report to ensure that claims are reaching closure at an appropriate rate. Since it's started using the report, there has been a 40% decrease in costs per case. 
And 50% of cases have been closed in large part because of Ko's proactive approach to return-to-work. The client applauded her ability to help them think of alternative duty assignments that help get workers back on the job faster.  
"It's always our goal to get our injured staff back to work as quickly as possible, and she'll help us formulate alternative duties for them that work toward our effort to get them back to work," the client said. 
They also praised Ko's strategy when it comes to claims that are in litigation. "She just seems to have a good eye for the true value of a case."
"She's always two steps ahead of what can be done," another client added. "She knows the system very well so she can anticipate what the next strategy is going to be on the other side." The client continued, praising the work Ko's done on their own claims program: "She's always throwing things out there and trying to mitigate claims."
2022 Workers' Compensation Power Broker Winners 
---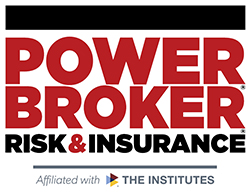 What is a Power Broker? 
A Risk & Insurance Power Broker® is an individual who stands out among their peers for the exceptional client work they delivered over the past year. While brokers play many key roles in the insurance industry and risk profession, a Power Broker® award recognizes problem solving, customer service and industry knowledge. 
Our goal is to broadly recognize and promote outstanding risk management and customer service among the brokerage community. 
Who selects the winners? 
Power Brokers are selected by risk managers based on the strength of the testimonials they provide to a team of 15 Risk & Insurance editors and writers.