Marsh Broker Paula Bennett Recognized as a 2020 Pharmaceuticals Power Broker
Paula Bennett, Managing Director, Marsh
Brokers are tasked at every renewal with securing the best coverage available at the lowest price. Sometimes market conditions make the job easy, but hardening across several lines no doubt made 2019 challenging for even the best brokers.
In the midst of rising rates, Paula Bennett was tasked with completely rebuilding the D&O program of one major pharmaceutical company.
To get desirable coverage in the client's budget, she would have to argue for adjusting the retention level and then remarket the primary program with the goal of preserving original limits, terms and conditions.
Because of the capacity needed, she ultimately had to bind policies from more than 30 carriers, ensuring a seamless tower of coverage.
It came down to the wire; the final layers of coverage were finalized less than half an hour before the old policies were due to expire. But the result couldn't have been better.
Bennett was able to not only maintain the same limits, terms and conditions of the expiring policies, but she also shaved off nearly $2.5 million in premiums in the process.
Even smaller companies can pose big challenges. One small biotech firm, for example, was adjusting its business strategy and would need to restructure its insurance program accordingly, but its incumbent carrier was reducing capacity while increasing premiums.
"It's a difficult D&O market and underwriters were all rethinking their approach to biotech in general, but especially small biotech companies," said the firm's CFO.
2020 Pharmaceuticals Power Broker Winners and Finalists
---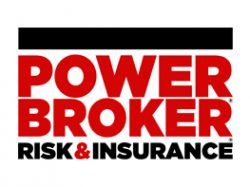 What is a Power Broker?
A Risk & Insurance Power Broker® is an individual who stands out among their peers for the exceptional client work they delivered over the past year. While brokers play many key roles in the insurance industry and risk profession, a Power Broker® award recognizes problem solving, customer service and industry knowledge.
Our goal is to broadly recognize and promote outstanding risk management and customer service among the brokerage community.
Who selects the winners?
Power Brokers are selected by risk managers based on the strength of the testimonials they provide to a team of 15 Risk & Insurance editors and writers.