Marsh Broker Matt Midei Recognized as a 2022 Marine Power Broker
Matt Midei, Senior Vice President, Marsh
More than any other sector, risks and exposures in the marine industry change significantly and rapidly with changing cargoes and volumes. Renewals are often complex as brokers try to keep their clients' coverage current. 
"Our former broker was very last-minute," said the owner of one marine operation.
"I had known Matt Midei for years, and he finally convinced me to switch. Not only did he find a lot of holes in our coverage, but our last renewal was seamless … He knows me and knows my business. I trust him and rely upon him. As a business owner, it's great to know that all I have to do is write a check."
That most recent check was only slightly larger than the one the year before, despite a change of underwriter, the client added. "Matt was able to push back on the increases that the underwriter was seeking."
"Marine insurance has been a hard market for years, but it's starting to soften in some areas. There have been mergers and acquisitions, and things seem to have changed a bit. Matt knows the nature of my business," the owner continued. "He knows things change frequently and helped identify the things that make [underwriters] nervous." 
He collaborated closely with the client's risk manager and general counsel as well as the underwriter's loss-control services to communicate the client's safety programs for its operations ashore and afloat. The renewal was completed with only a minor increase in premium for broader coverage and no change in deductibles.
2022 Marine Power Broker Winners and Finalists 
---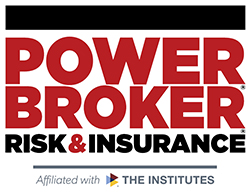 What is a Power Broker? 
A Risk & Insurance Power Broker® is an individual who stands out among their peers for the exceptional client work they delivered over the past year. While brokers play many key roles in the insurance industry and risk profession, a Power Broker® award recognizes problem solving, customer service and industry knowledge. 
Our goal is to broadly recognize and promote outstanding risk management and customer service among the brokerage community. 
Who selects the winners? 
Power Brokers are selected by risk managers based on the strength of the testimonials they provide to a team of 15 Risk & Insurance editors and writers.