Marsh Broker Jim Vetter Recognized as a 2022 Environmental Power Broker
Jim Vetter, Managing Director, Marsh
Insurance is not always the best option for covering the environmental risks associated with repurposing former coal plants and other industrial properties.
For alternative solutions that work, clients count on Jim Vetter. "He's more than an insurance provider. He provides substantive knowledge clients rely on. I can't speak more highly of him," said Michael Di Geronimo, a shareholder in law firm Miller Starr Regalia, who often collaborates with Vetter.
"He's providing innovative ways to bridge the gap in terms of risk."
One of Vetter's clients is an energy company that is finding new uses for coal-fired power plants. Insurance is a critical part of any deal, according to the company's general counsel, who calls on Vetter to devise solutions. "This guy was just the bomb," the general counsel said. "Honestly, I just can't say enough great things."
For one of the company's proposed transactions, Vetter came up with a range of risk options, including the formation of a separate liability company to handle cleanup work, the counsel said.
"Whether we ultimately end up taking that option or not, the point is, it's the availability of it and the creativity of it that you don't expect from an insurance broker." Vetter also is patient and brings a deep understanding of complex environmental issues, said the counsel.
"That's a huge value-add in terms of his ability to work directly with the scientists who are looking at the technical stuff."
2022 Environmental Power Broker Winners and Finalists 
---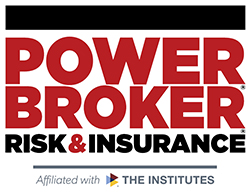 What is a Power Broker? 
A Risk & Insurance Power Broker® is an individual who stands out among their peers for the exceptional client work they delivered over the past year. While brokers play many key roles in the insurance industry and risk profession, a Power Broker® award recognizes problem solving, customer service and industry knowledge. 
Our goal is to broadly recognize and promote outstanding risk management and customer service among the brokerage community. 
Who selects the winners? 
Power Brokers are selected by risk managers based on the strength of the testimonials they provide to a team of 15 Risk & Insurance editors and writers.