Marsh Broker Barbara Latham Recognized as a 2020 Private Client Power Broker
Barbara Latham, Senior Client Advisor — Yacht Practice, Marsh
For brokers with highly specialized niches, reputation and knowledge are everything.
Barbara Latham has been a client advisor in Marsh's specialty Yacht Practice for 12 years and continually monitors the industry to keep up with changes in international maritime conventions and laws.
"My ability to review and interpret policy contracts, yard agreements, build contracts, shipping contracts and related documents to determine conflicts with a yacht owner's insurance policies has become a level of service that my clients and colleagues have come to rely on," Latham said in her Power Broker® application.
One president of a yacht company said Latham is the first broker he has worked with who reads all the fine print in every single contract and comes back with great comments.
Latham is such a part of the family that she is used "almost like an in-house consultant," he said.
A president of a family office whose client buys and sells expensive boats said Latham's expertise and service was so valuable, they eventually moved their whole insurance program to Marsh.
"She makes the complexity of maritime insurance easy and cuts to the chase with everything," he said. "We just call her up, and she handles it for us. She's like an extension of the office."
2020 Private Client Power Broker Winners and Finalists
---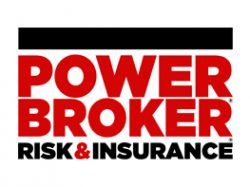 What is a Power Broker?
A Risk & Insurance Power Broker® is an individual who stands out among their peers for the exceptional client work they delivered over the past year. While brokers play many key roles in the insurance industry and risk profession, a Power Broker® award recognizes problem solving, customer service and industry knowledge.
Our goal is to broadly recognize and promote outstanding risk management and customer service among the brokerage community.
Who selects the winners?
Power Brokers are selected by risk managers based on the strength of the testimonials they provide to a team of 15 Risk & Insurance editors and writers.