HUB International Broker Seth Cohen Recognized as a 2020 Entertainment Power Broker
Seth Cohen, Vice President, HUB International
A four-time Power Broker® winner, Seth Cohen has shown dedication to acquiring an expert level of knowledge in both insurance and entertainment.
In addition to his professional designations in the insurance space, he completed a professional education program in production at the UCLA School of Theater, Film & Television, and regularly attends media law conferences and film events.
For one filmmaker client, Cohen secured insurance coverage for a project that was struggling to gain coverage — and consequently financing — due to a lawsuit filed before it had obtained E&O coverage. Through his hard work, Cohen was able to find an insurance policy that included coverage for the known issue going in.
Lincoln Bandlow, founder of the Law Offices of Lincoln Bandlow, stated that Cohen's customer service is "stellar" and that he is "highly responsive" to the client concerns inherent to the entertainment industry. "My clients who make motion pictures love working with him," he said.
Joe Kingsley, VP of production at Evolution Media, was one such client this year. Emphasizing his loyalty to HUB and Cohen personally, Kingsley noted that unlike brokers "that make all sorts of promises," Cohen is readily available and "cares about keeping our shows protected."
Kingsley also praised Cohen's ability to explain coverages and pricing clearly in layman's terms. He trusts Cohen to get him the best priced coverage.
2020 Entertainment Power Broker Winners and Finalists
---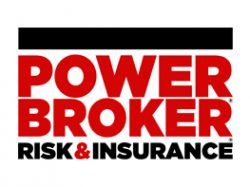 What is a Power Broker?
A Risk & Insurance Power Broker® is an individual who stands out among their peers for the exceptional client work they delivered over the past year. While brokers play many key roles in the insurance industry and risk profession, a Power Broker® award recognizes problem solving, customer service and industry knowledge.
Our goal is to broadly recognize and promote outstanding risk management and customer service among the brokerage community.
Who selects the winners?
Power Brokers are selected by risk managers based on the strength of the testimonials they provide to a team of 15 Risk & Insurance editors and writers.