Legal Spotlight: Johnson & Johnson and the Cancer/Talc Connection, NextGen Healthcare Hit with Fraud Claims and More
The latest legal filings likely to have an impact on the insurance industry today.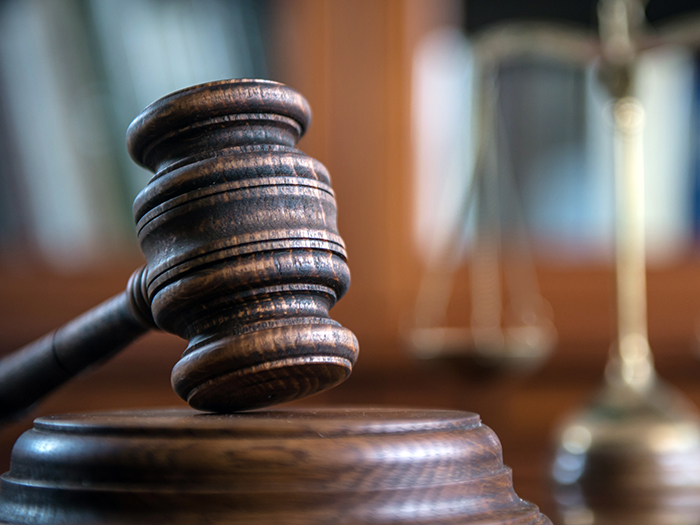 J&J Battles Doctors Over Talc-Cancer Connection
The Case: After four doctors published a study that linked talc products and cancer, Johnson & Johnson filed suit "to force three researchers to 'retract and/or issue a correction' of a study that said asbestos-contaminated consumer talc products sometimes caused patients to develop mesothelioma," according to Reuters.
Another filing targets a fourth doc.  Thousands of complaints brought against J&J cite a link between Johnson's Baby Powder and cancer. "All four doctors have provided expert testimony in lawsuits against J&J, and their research has been cited in lawsuits where they have not testified," according to the complaints as reported in Reuters. "LTL said the researchers concealed the fact that some or all of the patients involved in their studies had been exposed to asbestos from other sources."
Scorecard: The case has recently been filed and has not yet reached a resolution.
 Takeaway: This lawsuit underlines the tense intersection of business, scientific research, and litigation. If successful, the case could set a precedent, causing researchers to exercise more caution when publishing studies that may potentially damage a company's reputation. It also presents reputational risk for J&J as aggressive tactics against researchers could lead to negative public sentiment. Also, a verdict has just been reached in a related trial in California state court.
According to Reuters, J&J must pay Emory Hernandez Valadez $18.8 million after he said he developed cancer from using Johnson's baby powder. J&J no longer sells talc-based products, substituting cornstarch.
Insurers Target Energy Firm in Colorado Wildfire
The Case: Following the release of a report concluding that sparks from a power line owned by Xcel Energy were partly to blame for a massive Colorado fire, more than 150 insurance companies filed a subrogation claim in Boulder County District Court to recoup payouts to damaged homes and businesses. The blaze "is blamed for causing $2 billion in damage in a suburban area between Denver and Boulder," according to the Associated Press.
Plaintiffs allege that Xcel "failed to properly design, construct, inspect, maintain, repair or operate its electrical equipment before the Marshall Fire broke out on Dec. 30, 2021. The lawsuit, which seeks unspecified damages, said Xcel failed to de-energize its electrical equipment before the onset of strong winds." Xcel denies the claims, saying that it has reviewed its maintenance records.
Scorecard: The case has recently been filed and has not yet reached a resolution.
Takeaway: The lawsuit underscores the potential risks and liabilities for utility companies and the significant impact their operations can have on the environment and communities. It emphasizes the need for strict adherence to safety protocols and the potential consequences of any lapses. For risk managers, it serves as a reminder of the importance of comprehensive risk assessments and proactive management in preventing such devastating incidents.
Fraud Claims Cost NextGen Healthcare $31M
The Case: Two clinicians at the South Carolina Department of Corrections, Elizabeth Ringold and Toby Markowitz, filed a 2018 whistleblower lawsuit against electronic health records company NextGen Healthcare, alleging that "it misrepresented the capabilities of its software and paid users kickbacks to get them to recommend it," according to Reuters.
This week, Vermont U.S. Attorney Nikolas Kerest filed a complaint joining the case. Prosecutors allege that NextGen deceitfully obtained certification in 2014, enabling healthcare providers to receive government incentives for using its software. The company claimed its software could record vital signs and generate clinical summaries. "Prosecutors also alleged that NextGen offered customers incentives of up to $10,000 to recommend the product to others, violating the federal Anti-Kickback Statute," according to Reuters.
Scorecard: NextGen Healthcare Inc is settling for $31 million.
Takeaway: This is "the latest in a series of similar deals between electronic health records companies" and Kerest, according to Reuters, which reports a total of $400 million recovered. Ringold and Markowitz will receive $5.58 million.
The settlement illustrates the ongoing scrutiny of electronic health record companies and the severe financial consequences they face if found to have misrepresented their product's capabilities or violated federal statutes. It signals to risk managers in the health tech sector the necessity of truthful product representation and the hazards of offering financial incentives to promote products in ways that might violate federal laws.
Shein Fast Fashion Slapped with RICO Suit
The Case: Chinese clothing maker Shein faces a RICO complaint brought by three fashion designers in California district court. The Racketeer Influenced and Corrupt Organizations Act was originally designed to prosecute organized crime. The plaintiffs allege "Shein produced, distributed, and sold exact copies of their creative work," per the filing, as reported by the Associated Press.
Under pressure to produce up to 6,000 new pieces of clothing per day, Shein's "copyright infringement is so aggressive, it amounts to racketeering." The designers seek unspecified damages and injunctive relief.
Scorecard: The case has recently been filed and has not yet reached a resolution.
 Takeaway: The case offers a fascinating look at the copyright implications of fast-fashion. It's also one of a number of troubles for Shein ahead of an anticipated IPO. While it has remained mum about going public, two dozen lawmakers, concerned about Shein's potential as a U.S. public company, have asked the Securities and Exchange Commission to stop the IPO until Shein "verifies it does not use forced labor from the country's predominantly Muslim Uyghur population," reported the AP. &
Jared Shelly is a journalist based in Philadelphia. He can be reached at
[email protected]
.