Gallagher Broker Mike Gong Recognized as a 2023 Real Estate Power Broker
Mike Gong, Area Vice President, Gallagher
Every business sector is unique in ways, but some sectors are more unique than others, and the self-storage business may be one of them.
Among its many challenges are zoning restrictions, evolving flood and wildfire risks, and unprecedented growth in the sector.
Add to that the myriad insurance issues that can arise at acquisition and during renovation when buying, converting and repurposing former big-box retail stores, warehouses or manufacturing buildings into self-storage locations.
To be truly effective in this space, an insurance broker must know its ins and outs.
"Mike Gong is a self-storage specialist," said Charlie Fritts, president of Storage Investment Management.
"He has great in-depth knowledge, which is very helpful, especially when we're looking at coverage amounts, replacement value and those kinds of things. He knows those numbers off the top of his head and doesn't have to refer to a book. Never had a question that he couldn't answer."
That knowledge is particularly handy when the challenges are particularly complex.
"He's especially good when we have a situation that needs some special attention or we need to convince the underwriter it's an acceptable risk," said Fritts.
"He's been able to go to bat for us and open doors for us to insure some of our properties that sometimes have an issue that somebody else might look at and say, 'Well, you know, that's questionable.' Mike's been able to help us get through that or find another carrier that will do it. Very helpful."
2023 Real Estate Power Broker Winners and Finalists
---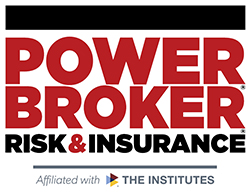 What is a Power Broker?
A Risk & Insurance Power Broker® is an individual who stands out among their peers for the exceptional client work they have delivered over the past year. While brokers play many key roles in the insurance industry and risk profession, a Power Broker® award recognizes problem solving, customer service and industry knowledge.
Our goal is to broadly recognize and promote outstanding risk management and customer service among the brokerage community.
Who selects the winners?
Power Brokers are selected by risk managers based on the strength of the testimonials they provide to a team of 15 Risk & Insurance editors and writers.