Rising Star Alexis Spoon on the Biggest Challenges the Education Sector Is Facing Today
We spoke to Gallagher's Alexis Spoon about what the higher education market can do to stay ahead of its ever-evolving perils.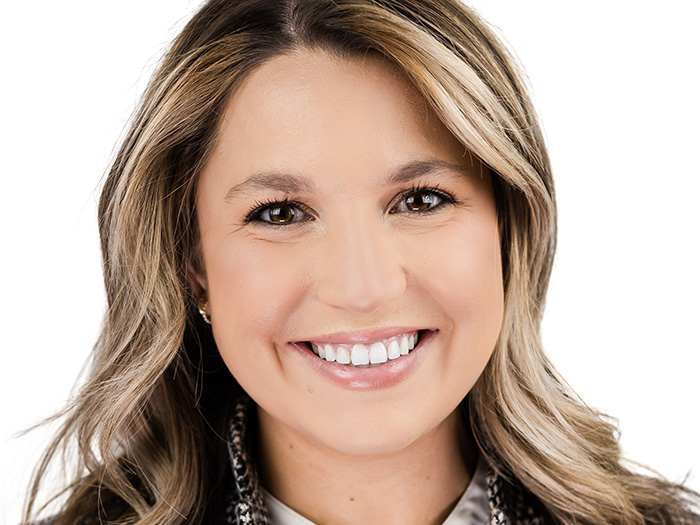 ---
Come see the Stars! As part of our ongoing coverage of the best brokers in the commercial insurance space, Risk & Insurance®, with the sponsorship of Philadelphia Insurance, is expanding its coverage of the Rising Stars — those brokers who represent the next wave of insurance brokering talent.
Look for these expanded profiles on the Risk & Insurance website and in your social media feeds now and throughout 2023.
Here, we're talking to Alexis Spoon, an area vice president for Gallagher and a 2022 Education Power Broker finalist.
Risk & Insurance: What was it that appealed to you about becoming a broker in the education sector?
Alexis Spoon: Despite being offered the amazing opportunity to shadow multiple industry sectors during my internship experience at Gallagher, I still found myself unsure of where I wanted to focus my expertise.
Thankfully, early in my career, I had an incredible manager that took the time to really get to know me, my professional strengths, my personality and my work ethic. Having a good sense of who I was as a professional, they suggested I might find myself aligned with the higher education sector. I jumped right in and learned the business and unique challenges facing the industry.
What I really enjoy about working in higher education is that we are truly an extension of the risk management team and are privy to the significant risks facing our industry. Even more important, I feel as though I have the ability to make an impact and improve the risk profile of our clients and the industry as a whole.
In the higher education sector, collaboration is not only encouraged but seen as a necessary aspect of the job. The people in the higher education insurance network — including buyers, underwriters and brokers — are some of the best people to work with. I'm incredibly thankful that I get to work with such amazing clients and colleagues.
R&I: Currently, what do you consider to be the biggest challenges facing the education sector?
AS: Although institutions face numerous challenges such as capacity shortages, the hard market, and reductions in terms and conditions, I strongly believe that we should prioritize discussing sexual abuse and molestation in educational institutions. Gallagher recently organized a symposium on this topic, and it was the most impactful event I have attended, both professionally and personally.
Higher education institutions, like many other organizations, are experiencing an increase in insurance claims related to sexual abuse and molestation. It is essential to listen to the perspectives of survivors and prioritize accountability and transparency in educational institutions.
R&I: What have been some of the more challenging accounts you have worked on, and how did you ensure a successful outcome?
AS: One of the most challenging risks I have worked on is cyber liability. It has been a struggle to find adequate coverage for clients at a reasonable cost. To overcome this challenge, I invested a significant amount of time in learning about the information protection measures that institutions and tech departments have in place, as well as identifying potential gaps in coverage that insurance carriers look for.
To ensure a successful outcome, I have worked closely with multiple clients and cyber coverage experts to secure quotes for cyber consulting services to make the risk insurable. I have also made sure to involve all relevant parties in the conversation, including IT, finance and risk management.
Through effective communication and collaboration, we were able to develop a successful risk management program that addressed the specific needs of each client. My success in managing challenging accounts has been the result of utilizing my knowledge, resources and strong communication skills to achieve positive outcomes.
R&I: With funding for schools and colleges coming under increasing pressure, what can your clients do to ensure they are sufficiently covered while continuing to mitigate against risk?
AS: In today's education market, it's essential for our clients to prioritize their risk tolerance and make informed decisions regarding coverage. I find that conversations now focus on determining the coverages and limits required by each institution, taking into account benchmarking data and historical loss history. We need to understand why certain coverages, such as cyber or pollution, are necessary and why low-frequency/high-severity policies must be given proper consideration.
Previously, we were more focused on obtaining the lowest deductibles or retentions and transferring as much risk as possible to the carrier. However, now it's important to assess what makes sense for each institution and tailor policies and procedures accordingly. As a broker, I work closely with clients to ensure they are fully aware of their options and have a complete understanding of the policies available to them.
To achieve a successful outcome, I utilize a range of resources and tools such as benchmarking data, loss analysis and market trends analysis to provide clients with the most up-to-date information and help them make informed decisions. Additionally, I engage in ongoing discussions with my clients to ensure their coverage remains adequate and aligned with their needs, even as circumstances evolve. And, of course, I always stay up to date on the latest trends and developments in the industry to ensure my clients receive the best possible outcomes.
R&I: Given the ever-evolving nature of risk, what does the industry need to do to keep up and improve its service?
AS: One way to do that is by focusing on educating institutions and companies about the importance of risk management professionals. In the past, insurance and risk management were often done in finance or purchasing departments, but with the increasing complexity of risk, it's become necessary to have dedicated professionals. I think institutions should prioritize risk management by allocating a specific line item in the budget for risk management professionals.
As brokers, it's our responsibility to provide advice and consultation on insurance programs and risk management to our clients. They rely on us more than ever for expertise in these areas.
I believe insurance and risk management should be taught as a core class in more higher education institutions. This will help students gain a better understanding of insurance and risk management and how it affects society as a whole.
The industry should also strive to keep up with emerging risks and offer innovative solutions to address them. By doing so, we can provide better services to our clients and ensure they are adequately protected against evolving risks. &
Alex Wright is a UK-based business journalist, who previously was deputy business editor at The Royal Gazette in Bermuda. You can reach him at
[email protected]
.