Legal Roundup: CVS Sued for Using AI Lie Detectors in Hiring, FTC Files to Halt Amgen's $27.8B Takeover and More
The latest court cases and filings likely to have an impact on the risk management and insurance field today.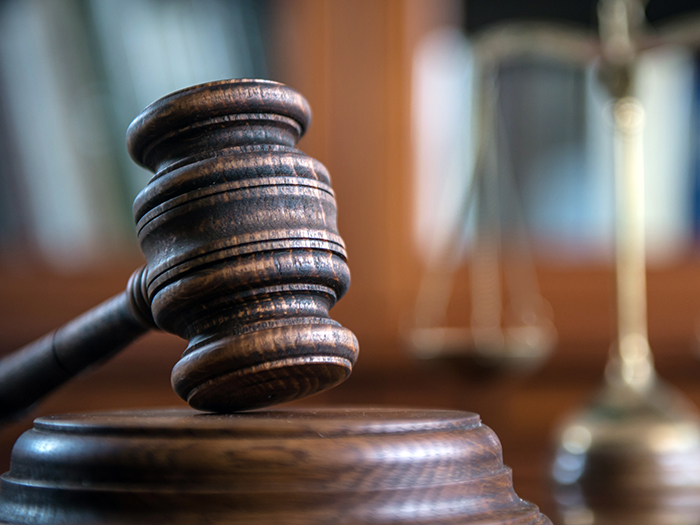 CVS Sued for Using AI Lie Detectors in Hiring
The Case: Massachusetts resident Brendan Baker has filed a class-action lawsuit against CVS in Suffolk Superior Court following an unsuccessful job application. Baker's video interview was conducted using AI-assisted HireVue, which "analyzed facial expressions, eye contact, tone of voice and inflection," according to court papers referenced in the Boston Globe.
"Federal law has prohibited most private employers from using lie detectors to select employees since 1988, and the Massachusetts law goes even further, forbidding all employers from using a polygraph or any other device, mechanism or instrument to 'assist in or enable the detection of deception' as a condition of employment," according to the Globe.
Scorecard: The case has recently been filed and has not yet reached a resolution.
Takeaway: T-Mobile and Delta Air Lines have also used HireVue, a technology originally developed at the MIT Media Lab. The outcome of the CVS case could change the course of emerging employment practices. Hiring managers already use AI-assisted tools to screen résumés.
"AI employment companies are popping up all over, promising fast, efficient, unbiased talent acquisition from recruiting to hiring," according to the Globe. "Calls for more rigorous testing and regulations have begun, and government officials are scrambling to get ahead."
FTC Files to Halt Amgen's $27.8 Billion Takeover
The Case: The Federal Trade Commission is suing to block Amgen's $27.8 billion acquisition of Horizon Therapeutics, arguing that the deal would undermine competition in the drug industry.
"The FTC said the deal would allow Amgen to exploit a maneuver known as bundling, in which pharmaceutical companies take advantage of their large portfolios of drugs to offer discounts to insurers and others in exchange for favoring their products.
"The agency pointed to two expensive Horizon medications that lack competition, saying that bundling would entrench those monopolies," according to the New York Times.
Scorecard: Amgen has agreed to delay acquisition until at least September 15, according to FiercePharma.
Takeaway: The FTC complaint signals a shift in its approach to mergers. Holly Vedova, a senior commission official, said that the agency's lawsuit "sends a clear signal to the market: The FTC won't hesitate to challenge mergers that enable pharmaceutical conglomerates to entrench their monopolies at the expense of consumers and fair competition," according to the Times.
The Times also underscored that "under the Biden administration, the FTC has challenged corporate mergers for reasons that go beyond traditional antitrust concerns about overlapping products."
Kia, Hyundai Reach Resolution in Anti-theft Suit
The Case: After a rash of Kia and Hyundai car thefts spurred by instructional videos on social media, vehicle owners filed a class-action lawsuit alleging negligence. Nearly 9 million Kias and Hyundais manufactured between 2011 and 2021 were vulnerable. Those models "are not equipped with push-button ignitions and immobilizing anti-theft devices," according to the Associated Press.
Scorecard: The automakers have reached a settlement that could be valued at $200 million.
Takeaway: In addition to Kia and Hyundai's recent anti-theft software upgrade offered to owners, "the settlement will provide cash compensation to customers who suffered theft-related losses or damage not covered by insurance — as well as reimbursement for insurance deductibles, increased insurance premiums and other losses," according to the AP.
For consumers whose vehicles are too old to install software upgrades, the carmakers will provide $300 to cover the installation of anti-theft devices.
Could iPhone Users Be Paying More for DoorDash?
The Case: Ross Hecox, a single father of two, filed a racketeering lawsuit in the U.S. District Court of Maryland, accusing DoorDash of illegally charging an "expanded range" fee to iPhone users.
Screenshots in court documents boost the claim that "the fee is tacked onto iPhone users' bills more often than Android users', 'likely because studies reveal iPhone users earn more,' " according to Engadget. "Other screenshots also showed orders made from iPhones having bigger base delivery fees than orders submitted from Android devices."
Plaintiffs argue that DoorDash uses deceptive practices to trick consumers into thinking that delivery-related fees go to delivery people, but DoorDash actually keeps the fees. The plaintiff is asking for monetary damages of up to $1 billion in the proposed class action.
Scorecard: The case has recently been filed and has not yet reached a resolution.
Takeaway: DoorDash, GrubHub, Postmates and Uber Eats were previously accused in a 2020 proposed class action of imposing excess fees during the pandemic. That suit is ongoing; a Manhattan federal judge refused to dismiss the case last year.
Back in 2019, the attorney general of Washington, D.C., "also filed a lawsuit against DoorDash, accusing it of using tips to cover part of drivers' base pay instead of adding it on top of what they're supposed to get. DoorDash agreed to pay $2.5 million to settle that lawsuit," according to Engadget. &
Jared Shelly is a journalist based in Philadelphia. He can be reached at
[email protected]
.