Gallagher Broker Larry Hansard Recognized as a 2020 Health Care Power Broker
Larry Hansard, Area Director, Healthcare Practice, Gallagher
Larry Hansard knows competition for physicians who staff telemedicine companies 24/7 in all 50 states is fierce.
So Hansard taps into his deep knowledge of the telemedicine/digital health niche to serve his clients and help them attract much-needed professional staff.
His work with Enzyme Health is one example. In 2019, the company launched Enzyme On Demand, enabling telemedicine providers to address staffing needs by tapping into a pre-established network of providers who are paid on a fee basis.
One way to attract and maintain staff is to provide medical professional liability insurance. With their knowledge of the telehealth/digital health space, Hansard and his team put together a program addressing Enzyme Health's needs and exposures and found insurance in the London marketplace.
"Larry has a deep and nuanced experience of the industry," said Griffin Mulcahey, president of Enzyme Health Inc.
"Many brokers apply the same cookiecutter policies for traditional hospitals to the virtual care environment. Larry and his team have thought deeply about the problem for many years and offer services to best meet the industry needs."
Kelsey P. Mellard, CEO of Sitka, also appreciates Hansard's industry knowledge. "Larry actually understands our industry and our business," she said.
2020 Health Care Power Broker Winners and Finalists
---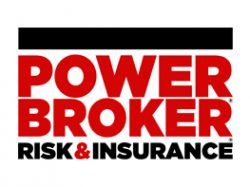 What is a Power Broker?
A Risk & Insurance Power Broker® is an individual who stands out among their peers for the exceptional client work they delivered over the past year. While brokers play many key roles in the insurance industry and risk profession, a Power Broker® award recognizes problem solving, customer service and industry knowledge.
Our goal is to broadly recognize and promote outstanding risk management and customer service among the brokerage community.
Who selects the winners?
Power Brokers are selected by risk managers based on the strength of the testimonials they provide to a team of 15 Risk & Insurance editors and writers.