Gallagher Broker Kelley Meier Recognized as a 2022 Education Power Broker
Kelley Meier, Area Senior Vice President, Gallagher
Working to address the complex needs of a higher education institution requires a broker at the top of her game. Kelley Meier is exactly that type of professional.
One previous client compared working in higher ed to running a small city or a large enterprise. The client said that not only did Meier understand this on a deep level, but also developed optimal solutions to allow the college to run efficiently and safely.
Another client, Elizabethtown College, found itself struggling to obtain proper and adequate coverage. When the college convened with Meier, it was pleased with the experience she displayed and her results: "We went through and identified certain policies and coverages, and she gave us a good review of the market conditions [as well as] what we might expect to see in terms of proposals," said Jerry Silberman, VP of finance and strategy. "When we were finally [finished], we ended up with lower coverage costs and higher amounts of coverage. She hit a home run."
Meier also goes the extra mile to ensure she's doing the best by her clients. At times, this means meeting with community members and workers to fully understand what the clients need in terms of coverage and policy.
A client said, "She's always willing to meet with community members and coworkers. She has a superior ability to take insurance language and distill it down to explain it to people at all levels."
2022 Education Power Broker Winners and Finalists
---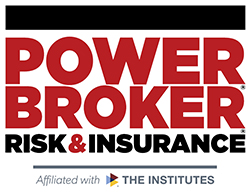 What is a Power Broker?
A Risk & Insurance Power Broker® is an individual who stands out among their peers for the exceptional client work they delivered over the past year. While brokers play many key roles in the insurance industry and risk profession, a Power Broker® award recognizes problem solving, customer service and industry knowledge.
Our goal is to broadly recognize and promote outstanding risk management and customer service among the brokerage community.
Who selects the winners?
Power Brokers are selected by risk managers based on the strength of the testimonials they provide to a team of 15 Risk & Insurance editors and writers.