Gallagher Broker Dean Sandonato Recognized as a 2022 Education Power Broker
Dean Sandonato, Vice President, Global Risk, Gallagher
Study abroad programs took a major hit thanks to COVID-19.
When universities suddenly had to cancel all study abroad programs for the spring of 2020, and possibly beyond, many found they did not have the proper coverage and policies for sudden cancelations and potential quarantines.
Educational institutions that had paid for travel services such as airfare, hotels and ground accommodations found themselves on the hook for those expenses. With many universities already facing tight budgets, not being able to recoup those expenses created a substantial financial hardship.
Dean Sandonato and his team got to work and created Cancelation for Any Reason (CFAR) and Interruption for Any Reason (IFAR) coverage that will give his higher education clients a much greater sense of security going forward.
Sylvie Burnet-Jones, director of education abroad for the University of Colorado Boulder, commended Sandonato for his extensive knowledge and experience in working with various universities' study abroad programs. Additionally, his connections across multiple universities provide benefit to his clients.
"He's very familiar with the needs for education abroad programs," said Burnet-Jones. "And the fact that he knows so many universities is very helpful to us, because he is able to pull in information on how other universities are working on particular issues and then help us with our concern or problem."
2022 Education Power Broker Winners and Finalists
---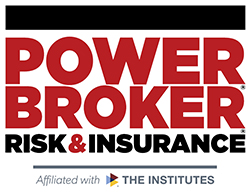 What is a Power Broker?
A Risk & Insurance Power Broker® is an individual who stands out among their peers for the exceptional client work they delivered over the past year. While brokers play many key roles in the insurance industry and risk profession, a Power Broker® award recognizes problem solving, customer service and industry knowledge.
Our goal is to broadly recognize and promote outstanding risk management and customer service among the brokerage community.
Who selects the winners?
Power Brokers are selected by risk managers based on the strength of the testimonials they provide to a team of 15 Risk & Insurance editors and writers.