Gallagher Broker Anthony Carlton Recognized as a 2023 Education Power Broker
Anthony Carlton, Producer, Gallagher
One of Anthony Carlton's clients was facing a molestation claim against a former teacher, resulting in its charter school consortium removing them from the insurance for the sake of the other schools. The client had to find a quick replacement.
"We needed someone who could get us umbrella coverage quickly," they said.
Carlton came to the school, provided clear and transparent steps while being forthright on the odds of obtaining coverage. In the end, Carlton got them what they needed by renewal, plus additional cyber covers.
"Anthony came in at a vulnerable time for us," said the client, "but he was undeterred by the claim. His sensitivity, passion and no-nonsense provided comfort and transparency."
Those are the qualities Carlton brings to clients each day. But what makes him a standout broker is when he brings those qualities to those who are not his clients.
Like Tien Phan, executive director, Santa Clara County Schools' Insurance Group: "A lot of school districts have been asking us about special events coverage."
Phan posits that, with more schools opening post-pandemic shutdowns, they're looking to do special, fun things for the kids in their care. But that can mean some pretty dangerous endeavors.
"We've had requests for a dunk tank so the students can dunk the principal. Or gigantic trampolines or bounce houses." He called Carlton to see if there might be a way to find a carrier that would be willing to take on a package deal of, say, ten of these types of events verses a piecemeal one or two at a time.
"Anthony was willing to play. He wanted to give it a go."
2023 Education Power Broker Winners and Finalists 
---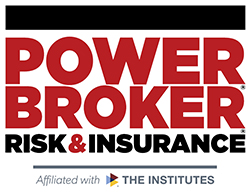 What is a Power Broker? 
A Risk & Insurance Power Broker® is an individual who stands out among their peers for the exceptional client work they have delivered over the past year. While brokers play many key roles in the insurance industry and risk profession, a Power Broker® award recognizes problem solving, customer service and industry knowledge. 
Our goal is to broadly recognize and promote outstanding risk management and customer service among the brokerage community. 
Who selects the winners? 
Power Brokers are selected by risk managers based on the strength of the testimonials they provide to a team of 15 Risk & Insurance editors and writers.